The Kruger National Park is one of the last bona fide paradises. African Sky offers comprehensive travel information and a host of vacation options for those intent on visiting the Kruger Park.
Kruger is South Africa's largest and most important conservation area. It is home to the greatest diversity of large mammal species that can be seen in any national park in Africa. It is the ideal destination for a first time safari to Africa.
| | |
| --- | --- |
| Size | 1,948 528 Ha |
| Distance north to south | 352km |
| Average distance east to west | 60km |
| Mammal Species | 147 |
| Identified Bird species | 505 |
| Amphibian Species | 35 |
| Reptile Species | 118 |
Kruger Park Accommodation and Travel Essentials
Reasons to Visit the Kruger National park
Wildlife
Stretching over nearly 2 million hectare of South African lowveld, the park is one of the largest conservation arenas on the African continent. Kruger is a haven for ample numbers of the Big Five, as well as almost 150 other species of mammal, hundreds of bird species and a plenteous variety of amphibian and reptile life. There is an element to overwhelm every sense and settle itself in the most romantic corners of the memory. One will not soon forget the fish eagle's haunting peal of laughter, a soundtrack to early morning excursions with the African sun bleeding over dusky treetops.
Accommodation
The remarkable collection of accommodation options is another appealing hallmark of the park, providing a diverse selection for both the budget traveler and the hedonist. From the bare minimum of a self-struck tent to the opulence of an all-inclusive private lodge, Kruger can entertain every cut of holidaymaker.
Activities
Activities abound, from guided bush walks into the often untrodden bushveld to rugged 4x4 trails, rewarding and informative game drives, reclusive game hides for private encounters, forays to historical and archaeological sites and many more.
Private Reserves
The private game reserves that border the Kruger Park host some of the finest safari lodges in the world. These reserves are able to combine the pristine wilderness and wildlife of the park with accommodations fit for a king or queen. Meals are included on a full board basis, with some lodges offering extravagant extras like private plunge pools, en suite lounges and personal butler services. For travelers with a taste for the finer things in life, there is no better way to enjoy a Kruger safari.
Kruger National Park Vacation Options
Read More +
View
Kruger at Your Leisure
Explore the Kruger Park in the company of a knowledgeable African Sky guide.
Articles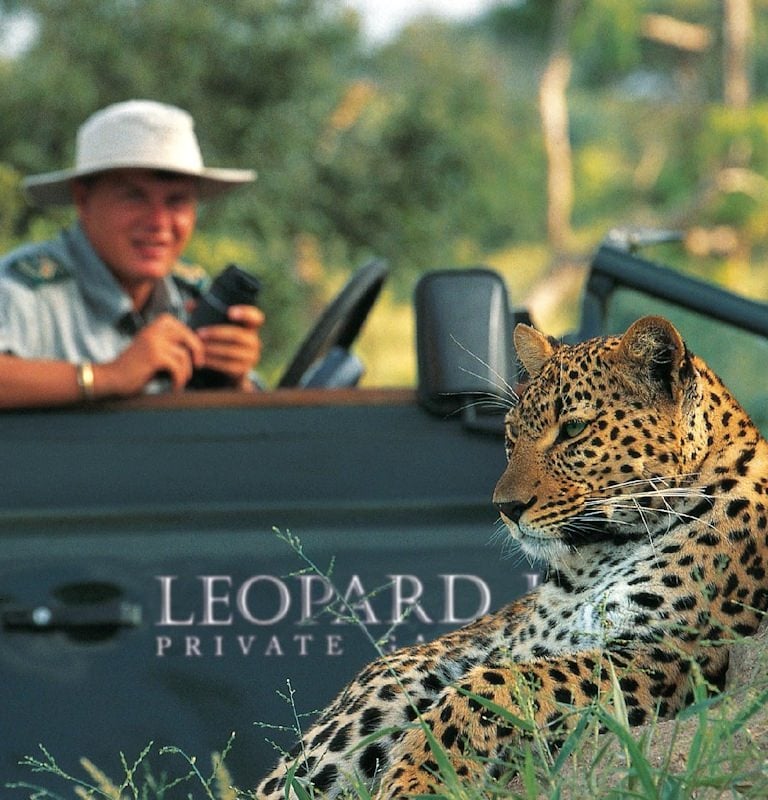 Mammals of Kruger
The Kruger National Park is home to 147 individual species of mammals - a startlingly diverse number. In this extensive article, we shed some light on the animals that you are most likely to encounter during your vacation in the Kruger National Park.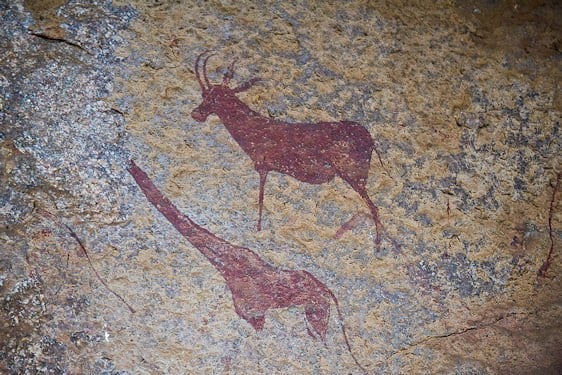 Wilderness Trails
Various wilderness trails crisscross the quieter regions of the park where private vehicles are not allowed. You'll spend a few days out on the trail, getting close to nature and learning more about the various animals you encounter. Accommodation is basic but comfortable.
Common Snakes
Of the 54 species of snake found in the Kruger Park, only nine are deadly poisonous. If you'd like to read up more on the snakes that are most commonly sighted in the park, this article offers some fascinating information on these slithery reptiles.
Kruger At Night
This article provides a glimpse into how you'll experience the Kruger National Park during a night drive - the smells, sights and sounds that you may encounter over the course of the evening. This wondrously wild world is vastly different under the cover of darkness.
Popular Kruger Park Safaris
Useful Travel Info
Getting There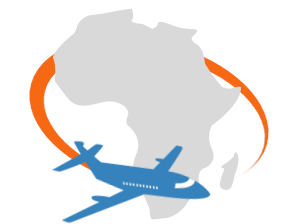 By Air
The Kruger National Park is served by four airports; Nelspruit and Skukuza in the south, Hoedspruit in the central part of Kruger and Phalaborwa in the north. Scheduled charter flights are available to most of the private lodges. Flight times from Johannesburg range from about 50 minutes to an hour and a half.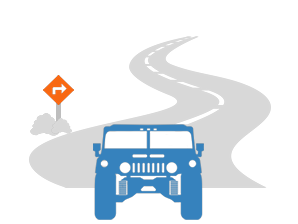 By Road
Traveling overland from Johannesburg to the southern and central Kruger National Park involves a drive of between four and six hours. It is recommended that anyone who visits the park on an overland safari enters the park through Malelane, Crocodile Bridge, Paul Kruger, Phabeni, Orpen or Phalaborwa gates.
Gates
| | |
| --- | --- |
| Gate | Phone Number |
| Crocodile Bridge | +27 (0)13 735 6012 |
| Kruger Gate | +27 (0)13 735 5107 |
| Malelaan | +27 (0)13 735 6152 |
| Numbi | +27 (0)13 735 5133 |
| Orpen | +27 (0)13 735 0237/0238 |
| Pafuri | +27 (0)13 735 5574 |
| Phabeni | +27 (0)13 735 5890 |
| Phalaborwa | +27 (0)13 735 3547 |
| Punda Maria | +27 (0)13 735 6870 |
Gate Times
Entrance Gates open at 05:30 from October to March and at 06:00 from April to September.
Camp Gates Open at 04:30 during December, January and February. In February, March and October the opening time is 05:30. From April to September, camp gates open at 06:00.
All Gates close at 18:30 from November to February, at 18:00 during March, April, August and September. In May, June and July the closing time is 17:30.
Weather & Best Time To Visit
Spring and summertime in Kruger can become uncomfortably hot, reaching record temperatures of up to 40°C (and even beyond) but averaging at a maximum of 33°C and a minimum of 16°C in the months between September and March. The chance of contracting malaria is also much higher during this period, as the rainfall draws mosquitoes.
The best time to visit the park is during the autumn/winter period between April and August, when temperatures are at their lowest. The dry season lures animals to key water sources, which provide great game-viewing opportunities. However, the temperature is still relatively high during this period, with average maximums ranging from 26°C to 29°C, depending on the month and location in the park. Minimums fluctuate between 6°C and 15°C. Antimalarials should still be taken as a precaution.
Animal Numbers
| | |
| --- | --- |
| Blue Wildebeest | 6400 - 13100 |
| Buffalo | 37130 |
| Burchell's  Zebra | 23700 - 35 300 |
| Cheetah | 120 |
| Crocodile | 4420 |
| Eland | 460 |
| Elephant | 13750 |
| Giraffe | 6800 - 10 300 |
| Greater Kudu | 11 200 - 17300 |
| Hippopotamus | 3100 |
| Impala | 132 300 - 176 400 |
| Leopard | 1000 |
| Lion | 1620 -1750 |
| Mountain Reedbuck | 150 |
| Nyala | >300 |
| Reedbuck | 300 |
| Roan Antelope | 90 |
| Sable Antelope | 290 |
| Spotted Hyena | 5340 |
| Tsessebe | 220 |
| Warthog | 3100 - 5700 |
| Waterbuck | 3100 - 7800 |
| Wild Dog | 120 |
Medical Considerations
It is advisable that all who visit the park consult their physicians about anti-malarial prophylactics. The malaria risk in Kruger is highest in the far south and the far north, but the whole park falls within a malaria risk region.
Health & Safety
The question of whether close encounters with wildlife are safe, as well as general safety, is a concern to many foreign visitors. Though wildlife can be intimidating, especially the Big Five, all safaris are led by experienced rangers with in-depth knowledge of animal behavior. Though very rare and highly infrequent, there have been a couple of incidents over the years where animals have caused injury or death. This has, however, never occurred on any safari operated by African Sky over the past almost eighteen years.
Experiences to be Savored
Visitors can savor the bounties of this world-class safari destination through a variety of experiences, each distinct in flavor and aimed at augmenting your game viewing. Remember to appreciate the less cinematic elements as well.
Morning Coffee
Enjoying a cup of coffee shortly after dusk, when the bush comes alive with animal movement and birdsong, is a tranquil experience, enhanced by the endless expanse of African savanna that stretches out as far as the eye can see.
An African River
While in Kruger it is a great idea to find a viewpoint that overlooks one of the rivers that crisscross the park. Just sitting quietly and observing the surroundings is sure to offer some excellent sightings of various mammals coming to the river's edge.
Kruger by Night
It is recommended that you devote at least one evening to a game drive that stretches on into the dark of night, when the many predators in the area are at their most active, embarking on the hunt after a day normally devoted to sleeping.
Transportation
When staying in a private game reserve or at a lodge located on a private concession in the Kruger National Park, morning and afternoon game drives are conducted on open 4x4 vehicles by experienced local rangers and trackers. These vehicles are specially equipped to make your game drive comfortable and to offer maximum photographic opportunities.
When staying at a rest camp in the park itself, game drives are conducted in air-conditioned vehicles by African Sky guides. These game drives have the advantage of not being limited to the morning or afternoon, and can often last most of the day - depending on your preference. On these extended game drives that cover a lot of ground, an air-conditioned vehicle offers a much greater degree of comfort.
Foods to try when visiting Kruger
Game Meat
Normally on the menu at private lodges as well as restaurants in national park camps, game meat - including buffalo, kudu and impala - is a delicacy well worth trying. Very low in fat, it is also a very healthy option.
Potjiekos
A type of stew made with various ingredients that is unique to South Africa, this delicacy is almost always available on the menu of various lodges as well as in the restaurants at the rest camps of the Kruger National Park.
Biltong
A staple in South Africa, though not for everyone, the adventurous should definitely give the local take on jerky a try. It is readily available throughout Kruger and can be purchased at any of the shops in the national park.
Braai
South Africans love a BBQ or braai so much, it is the activity all South Africans partake in on Heritage Day - a local public holiday. At the lodges in and around Kruger, you will most definitely have the opportunity to enjoy this local tradition.
Resources
Recommended Reading
Field Guide to the Mammals of the Kruger National Park - Heike Schutze
Roberts Bird Guide: Kruger National Park and adjacent Lowveld - Hugh Chittenden
Make the most of your visit to Kruger National Park - Peter Klein
FAQ
Am I allowed to get out of the vehicle?
In the Kruger Park, there are demarcated areas where visitors are allowed to disembark vehicles. At all private lodges, rangers stop for morning coffee on the morning drive and for sundowner drinks on the afternoon drive - a great opportunity to stretch your legs in the middle of the wilderness.
Can I be harmed by wild animals?
Wild animals are inherently dangerous. If, however, you adhere to the rules and commands of your ranger, you will be safe.
What about poachers?
Poaching is a problem. It is, however, highly unlikely that you will ever come into contact with poachers, for they avoid areas where tourists travel on a regular basis.
Do I need to take Malaria Medication?
It is advisable to take anti-malarial prophylactics when visiting the Kruger Park.
Can I view animals at night?
If you are staying at a lodge, the late afternoon game drives stretch on into the first hours of darkness. When staying at a national park camp, night drives can be booked accompanied by local rangers.
Are my valuables safe at the lodges & Camps?
Most lodges provide personal safes in each room. If you are staying at a national park camp, it is advisable to always lock your room. If this is done, your belongings should be safe.
Is the water safe to drink?
Yes, but bottled water is also available throughout the park.
Can I use my credit card in Kruger ?
Visa, Master and Amex cards are widely accepted at all lodges as well as at shops and restaurants in the park.
What currencies are accepted in the Kruger National Park?
South African Rand. The private lodges will accept major currencies, but the rate of conversion is normally terrible. It is recommended that you change some foreign currency to rand when arriving in South Africa.
Will I have mobile reception and access to the Internet?
Most parts of the park have basic mobile coverage. The main camps have internet access, but not free WiFi. If you are staying at a private lodge, free WiFi is available.