Those who travel to South Africa will find that the 'world in one country' offers a great diversity of destinations and a vacation package to suit every budget.
When traveling in South Africa, visitors will encounter many different landscapes across the country, from sub-tropical rain forests and semi-desert stretches to snow-capped mountains, sugar-fine beaches and grassland game reserves. Cape Town, the Cape winelands, the Kruger National Park, Sabi Sand, Timbavati and the Garden Route are the most popular South African travel destinations.
| | |
| --- | --- |
| Capital City | Pretoria |
| Size | 1 219 090 sq km / 470 693 sq mi |
| Coastline | 2 798 km / 1 739 miles |
| Provinces | 9 |
| Official Languages | 11 |
| Population | 54 300 704 |
| Currency | South African Rand (ZAR) |
Top Travel Destinations in South Africa
South Africa's top travel destinations are amongst the world's most alluring attractions. The fact that they are popular does not at all mean that they will always take you to areas with large numbers of tourists, but rather that they are interesting, exciting and well worth visiting on your vacation.
Other Destinations, attractions & Activities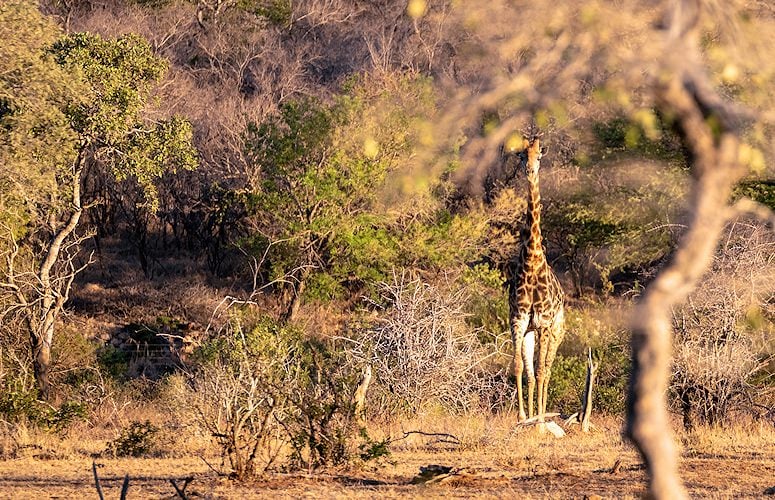 National Parks
South Africa is home to more than twenty treasured national parks, each conserving a unique collection of fauna, flora and awe-inspiring natural scenery within their protected boundaries. From the Big Five in the Kruger National Park to the West Coast's delicate coastal eco-system, you'll find something special in every wild corner.

Private Reserves
The private game reserves in South Africa are ideal for luxury safari vacations. They also offer remarkable variety, ranging from Phinda's lush sub-tropical wilderness with its seven distinct eco-systems, to Madikwe's dry transitional zone between the bushveld and Kalahari. Malaria-free reserves are also available for family safaris.

Provinces
The 'world in one country' is divided into nine unique provinces that are hallmarks of South Africa's inherent diversity. Read more about Gauteng, Mpumalanga, Limpopo, North West, the Northern Cape, the Western Cape, the Eastern Cape, the Free State and KwaZulu-Natal.

Attractions
A wide range of enthralling attractions are included in our South African travel packages. From the historic wine routes in the Western Cape to Mpumalanga's wet world of waterfalls, you'll find yourself captivated by the natural and cultural spoils of this captivating country on the tip of the continent.

Activities
Traveling to South Africa means that you are spoiled for choice when it comes to the array of activities available. Adventurous souls will relish the opportunity to push themselves to the limit, while the leisurely at heart may repose on the country's fine beaches or explore sites of historical intrigue.
South African Travel Packages & Vacations
Our South African vacations are our most popular and most diverse travel services. Guests have a wealth of different packages to choose from when visiting South Africa.
Reasons to Visit
Diversity
South Africa's diversity is what makes it such a fine travel destination. Within a single country, visitors can experience cosmopolitan cities, fine sweeps of beach, safaris in authentically wild settings and more. Even the most seasoned travelers will agree that you would be hard-pressed to fine such variety elsewhere, and within such close proximity.
Accessibility
South Africa's safari areas and top destinations are also more accessible than those in many other African countries, and its fine primary infrastructure ensures that even overland travel is easy and convenient. South Africa also caters better to travelers on a budget than, for example, Botswana and Zambia.
Family-friendly
For families traveling with small children, South Africa is the best choice for a safari, as visitors are able to enjoy safaris in malaria-free areas like Pilanesberg, Madikwe, Shamwari and Addo. The lodges in the private game reserves offer fantastic programs for young nature lovers.
Special Interests
The country is also a fine choice for visitors with special interests like history, culture, fine dining, birding, golf, star-gazing, rock art and the like. South Africa truly has something for everyone, whether you are seeking the ultimate adventure, an informative discovery or a leisurely getaway.
Useful Travel Info
Getting There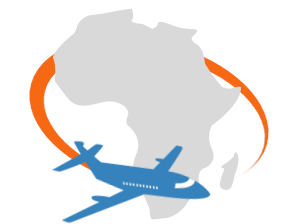 By Air
When traveling to South Africa, most visitors arrive either via OR Tambo International Airport in Johannesburg or Cape Town International in Cape Town. Many international flights to Cape Town are routed via Johannesburg. Johannesburg is the largest and most populous city in South Africa and the starting and ending point for the majority of our safaris and tours. Cape Town is the starting point for all our tours in the Western Cape, which, in addition to the city itself, include the Cape winelands, the West Coast and the Garden Route region.
Weather & Best Time To Visit
Being a 'world in one country', South Africa's weather varies from corner to corner. The southern Cape has its own weather pattern that is totally different from anywhere else in Africa – and indeed this explains why the Cape's flora is so unique, and why the winelands flourish. From around November to March, whilst it rains in the rest of Southern Africa, the Cape is hot, sunny, dry, and generally perfect for a holiday. Christmas and New Year are lovely in the Cape, although as a result it gets exceedingly busy with South Africans spending their holidays here.
From around April to August it cools down and there's some rain. During these months it can be beautiful and dry one moment, but blustery and wet the next. Rainfall peaks around June and July but the Cape's weather is notoriously changeable; locals say that you can have 'four seasons in one day'. Despite this, the Cape is still pleasant to visit, just as long as you aren't expecting to sunbathe all day. By September and October, the rain becomes a less common event; the sun comes out more and the temperatures rise again. September is the start of the Cape's 'spring', when vast swathes of the open fynbos burst into flower in Namaqualand (north of Cape Town).
The rest of the country experiences much of the same rainfall pattern as the rest of Southern Africa. Rain falls in the summer months between October and March, with winters being cool and dry. This is why winter is often considered the best time to visit wilderness areas like the Kruger National Park, as the lack of rainfall means better visibility. These areas can be unpleasantly hot in peak summer periods like December.
Passport & Visa Info
Most European countries are exempt from acquiring visas to enter South Africa. This is also the case for the United Kingdom, the Unites States, Australia, Canada, New Zealand, Japan and a handful of South American countries.
Naturally, requirements for visitor visas differ from country to country, and the requirements are subject to change. As each application is treated as an individual case, you should make enquiries with your nearest South African mission or consulate abroad or any office of the Department of Home Affairs to see whether or not you are required to apply for a visa.
Visas are not issued at South African ports of entry, and airline officials are obliged to insist on visas before allowing passengers to board. If you arrive without a visa, immigration officials are obliged to put you onto a flight back to your home country.
Medical Considerations
Generally speaking, most travelers to South Africa are only required to be up to date on their routine vaccinations (MMR, DTP, varicella and polio). Anti-malarial medication is only required for those enjoying safaris in the Greater Kruger National Park and the northern low-lying wilderness areas of KwaZulu-Natal like Hluhluwe-iMfolozi, Phinda and the St. Lucia Wetlands. The rest of the country does not carry malaria risk.
South Africa's tap water is safe to drink, but bottled water is nevertheless available everywhere. The food is of a very high standard and wonderfully fresh. We also have world-class hospitals and medical care. Be sure to bring along any prescription medication that you are taking.
Health & Safety
We pride ourselves on the fact that not one of our guests has ever been involved in any way in a crime or dangerous situation while in our care. Our professional guides will always ensure your safety and will be sure to inform you if a potentially unsafe or dangerous situation arises whilst on safari or tour. Their vigilance might not be obvious at all times but rest assured that you will be well taken care of by us.
Experiences to be Savored when traveling in South Africa
The wealth of unique experiences available in South Africa makes it difficult to select a standout few, but the adventures below are easily some of the most rewarding pursuits available in the world of travel today.

Hiking in the Drakensberg
South Africa's famous Drakensberg escarpment stretches for over 1000km (600 miles) through three provinces and even another country (Lesotho). Breathtaking hiking trails abound through these mountains, which include ancient rock art sites at Kamberg and Giant's Castle.
Meeting the Big Five in Kruger Park
The Kruger Park offers Southern Africa's ultimate Big Five experience. This two million hectare wilderness utopia overflows with wildlife, including the famous Big Five (lion, leopard, elephant, rhino and buffalo). A wide variety of accommodation options are available.
Cosmopolitan Cape Town
South Africa's 'Mother City' is a must-visit destination. The country's oldest settlement is inherently cosmopolitan, and yet still rich with culture, history and natural beauty. Dining is typically both an innovative and world-class experience, yet still unique to the city and its surroundings.
Transportation

When enjoying a guided tour of South Africa with African Sky Safaris & Tours, you will always be privately transported in a comfortable, closed, air-conditioned vehicle. This is the case in the Western Cape (when visiting Cape Town, the winelands, the West Coast and/or the Garden Route) and any overland safaris that include accommodation in standard rest camps rather than private safari lodges. During periods of peak demand, particularly over December, we also rent vehicles from various reputable car and bus rental companies. See the Our Office & Vehicles page in the About Us section for more information.
In terms of air travel, most of the regional flights included are commercial flights on reputable airlines (we make regular use of South African Airways and British Airways). Though overland safaris and tours are very cost effective, flying between your destinations significantly reduces travel time, ensuring more hours spent enjoying local highlights or the comforts of your accommodation. That being said, overland travel does invite visitors to immerse themselves deeper into the country's many offerings, and provides access to areas unreachable by commercial flights.
For more exclusive safaris or lodges in far-flung destinations, we will occasionally make use of light aircraft charter flights. These flights have strict luggage restrictions and are often quite costly.
Alternative transportation options include luxury overnight trains like the Blue Train (which travels between Cape Town and Pretoria) and the Rovos Rail (which travels between Cape Town, Pretoria and the Victoria Falls). Traveling by luxury train is a wonderful way to enjoy the country's breathtaking scenery, and is considered an exciting addition to a tour or safari rather than a means of just getting from A to B.
Foods to try in South Africa

Rooibos
One of South Africa's most beloved local products, rooibos (red bush) is typically consumed as herbal tea. Naturally caffeine-free and flush with health benefits, enjoy it black, with milk, as a 'red' cappuccino or even as iced tea.
Boerewors
Boerewors ('farmer sausage') is a local specialty that makes for popular braai fare. The sausage comprises coarse-minced beef and pork fat, and you will find that most local butchers have their own special recipe of added spices.
Mealiepap
Known as 'sadza' in Zimbabwe and 'nsima' in Zambia, 'mealiepap' is the same porridge made from ground maize. It is a popular dish across most of Southern Africa and can be served in a variety of ways, from stiff and thick to dry and crumbly.
Sweet Treats
Favorites include malva pudding (sticky brown sponge pudding, served with homemade custard), melktert ('milktart', a crusted custard-like pudding with cinnamon) and koeksusters ('cake sisters', a syrupy, saccharine snack).
FAQ
Where will I be met?
On the day you arrive in South Africa, you'll be met by our guide or representative at the airport, or alternatively at a pre-arranged location of your choice.
Which electricity supply standard is used?
Establishments in South Africa will make use of a three-pronged wall socket with an on/off switch very similar to that in use in India (i.e. the old British standard). The wall socket is compatible with plugs which have three rounded (not square) pins in a triangle formation.
Will I have internet access and mobile reception?
All major centers in South Africa will have access to the Internet. Cell phone coverage is better than average, but obviously isn't available in every corner of the country, and is particularly unreliable at remote safari lodges.
Are credit cards accepted?
Visa and MasterCard credit cards are widely accepted, while about 80% of establishments will also accept American Express. Most safari lodges in South Africa have credit card facilities.
Will I have access to an ATM?
ATMs are readily available in South Africa. Most Visa and MasterCard credit cards will work, while debit/bank cards or any other private bank cards are not likely to. Making local cash withdrawals at an ATM is the most cost-effective way of obtaining local currency.
Where is the best place to go on safari?
While South Africa boasts numerous fine safari areas, we will always recommend the Greater Kruger National Park for first-time visitors.
Will safe drinking water be available?
Yes - while South Africa's tap water is of a high standard, bottled mineral water remains readily available wherever you will travel to.
What about crime?
While crime remains an issue in major cities - like elsewhere in the world - none of our guests have ever come to harm. Remain vigilant, and heed the advice of your guide.
How long in advance should I plan my visit?
Should you plan to visit in peak season - particularly over December, or the Greater Kruger area in July or August - we recommend planning your trip at least six months or more ahead of time to avoid disappointment.
Are all tours guided?
Yes - all our tours are privately guided. However, honeymoon couples often prefer more alone time, and our flexibility means that you can decide when you would like to enjoy a tour and when you would like to unwind on your own.