The Garden Route is named for the handsome primordial forests that cover this extremely beautiful coastline.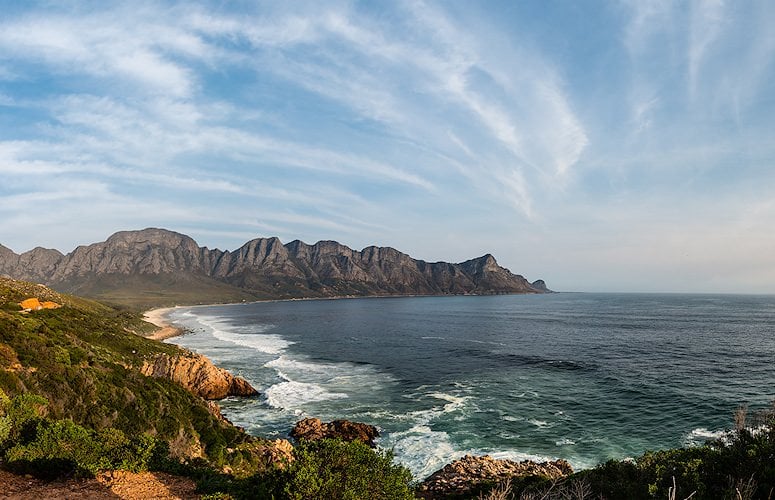 The Garden Route is located on a fine coastal stretch between South Africa's west and east coasts. The seas along this coastline are protected and rich with a multitude of fish species, while the forests are rumored to hide the extremely rare and shy forest elephant.
| | |
| --- | --- |
| Country | South Africa |
| Province | Western Cape |
| Starting Point | Mossel Bay |
| Ending Point | Storms River |
| Local Icons | Blue duiker, Knysna seahorse, Knysna turaco |
| Major Towns | George, Knysna, Plettenberg Bay |
Vacation Options
The Garden Route is one of South Africa's top vacations destinations - ideal for family vacations, beach vacations and romantic honeymoon getaways.
Reasons to Visit
Nature
Between the leagues of coastal forest, sparkling lakes and lagoons and the salty swell of the sea, it is not difficult to understand why the Garden Route is a nature lover's dream come true. Birdwatchers will delight in sightings of the striking Knysna turaco, avid hikers will marvel at the meandering trails through ancient trees and over breathtaking clifftops, and leisure-seekers will feel their batteries recharge in the cusp of South Africa's coastal Eden.
Adventure
The opportunities for adventure abound in the Garden Route. Bungee jump from the highest commercial bungee at Bloukrans Bridge, wander deep into the limestone chambers of the Cango Caves, survey the landscape from the hide of an elephant, ride the world's largest species of bird, kayak up Storms River Gorge, sandboard down the 170m (230 ft) high 'Dragon Dune' near Mossel Bay - whatever your adventurous spirit desires.
Leisure
Should your idea of a holiday lean more towards relaxation, the Garden Route is just as bountiful in this regard. Repose on one of the many fine beaches, opt for a rewarding round of golf on one of the many championship golf courses, enjoy a cruise on the sparkling Knysna Lagoon, visit the fascinating Birds of Eden and Monkeyland Sanctuary or the historic Diaz Museum in Mossel Bay, an homage to the first European explorer to set foot on these shores in 1488.
Ocean-based Activities
The waters along the Garden Route are more temperate than the frigid waters of Cape Town, as it is past the point where the Atlantic and Indian oceans meet, which means that there are more activities on offer to enjoy in the sea itself. Thalassophiles will delight in the opportunities to engage in deep-sea fishing, whale watching, dolphin watching, swimming with wild seals, ocean kayaking, sailing or simply floating tranquilly in the tide.
Useful Info
Getting There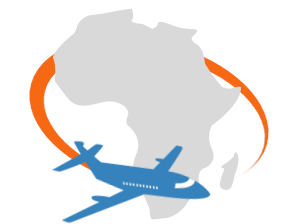 By Air
George Airport receives a steady flow of direct flights from Cape Town and Johannesburg on a daily basis. There is also a once daily flight between Durban and George. It is quite a small airport, served mostly by low-cost airlines, but it is nevertheless sufficient for the means of comfortable domestic travel.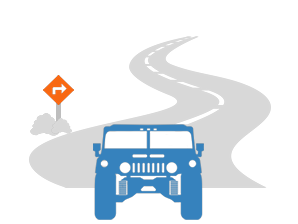 By Road
The route between Cape Town and the Garden Route – the N2 – is a popular one, and included in many of our itineraries. It is favored for both its scenic coastal and pastoral beauty. Your overland trip will be conducted by your experienced African Sky guide in a private air-conditioned vehicle.
Weather & Best Time To Visit
The Garden Route has a gentle climate with year-round rainfall and is therefore a viable holiday destination from January to December. During the summer months, the sun-drenched beaches are filled to capacity with swimmers and sun bathers of every description from all over the world.
Summer stretches from October to March and accommodation becomes quite scarce during December. It is therefore advisable to book far in advance whenever possible. The Garden Route offers outdoor and adventure activities ranging from the highest bungee jump in the world to gentle hikes along tranquil lakes.
Winter stretches from May to August and the traveler is spoiled for choice in terms of available attractions. Museums and restaurants offer sanctuary from the slightly colder weather, but the intrepid explorer can still find a lot to do outdoors. Winter is traditionally the 'off season' for South African holidaymakers and, during these months, accommodation is cheaper and easier to come by.
Because of the mild climate, the many and varied attractions of the Garden Route can be enjoyed all year round. Travelers intending to visit this area can plan an active and enjoyable holiday as determined by their own schedule. On the whole, the people of the Garden Route are laid back and friendly and they go out of their way to make visitors feel at home.
Medical Considerations
The Garden Route is a malaria-free region, which makes it popular for family holidays. Ensure that your routine vaccinations are up to date and bring along any prescription medication that you may need.
Health & Safety
When visiting the Garden Route, the only real hazards to keep in mind are strong currents when swimming in the sea. Always swim where life guards are present, and where they indicate with flags that it is safe to do so.
As the area comprises largely tourism-oriented towns and beaches, crime statistics in the Garden Route are very, very low. Nevertheless, avoid wandering around alone at night and keep an eye on your valuables should you find yourself in an busy area with people bustling against you.
Experiences to Savor
When visiting the Garden Route, you'll undoubtedly savor the area's pristine natural environment above all else. A wealth of rewarding experiences are tied into the region's features, from the Knysna Lagoon to the primordial forests.

Cruising on the Knysna Lagoon
This is one of the finest and most relaxing ways to enjoy the scenery of 'the jewel of the Garden Route' - Knysna. If the sea is calm enough, some vessels may spoil you by venturing just beyond the famous Knysna Heads, allowing views of coastal caves and the emerald lagoon glittering behind you.
Traversing the Outeniqua Pass
This breathtaking pass snakes its way through the evergreen Outeniqua Mountains that form the barrier between the lush Garden Route and the vast, semi-arid expanse of the Little Karoo. It was constructed in 1951 at an elevation of 800m (2 600 ft), and cedes stunning views for all who traverse it.
Unwinding on the beach
The Garden Route's plethora of fine, sandy shores and temperate waters have established it as an attractive beach destination for local and international visitors alike. Lay down your towel, wriggle your toes in the sand or wander into the waves at your leisure – this is what a holiday is all about.
Transportation
When traveling through the Garden Route, you will always be transported in a comfortable, private, air-conditioned vehicle operated by your experienced and reliable African Sky guide. Although a few areas are easy to explore on foot, there is so much to see and do in this region that exploring is largely done by driving between the various attractions and destinations.
The vehicles that we use in the Western Cape are typically either a Toyota Fortuner – for smaller parties and couples – or a Hyundai H1 - for families and groups. During periods of high demand – particularly over the festive season – we often hire vehicles from reputable car rental agencies that share our high standards. Your comfort and safety are paramount to us.
Foods to try when visiting the Garden Route

Oysters
Knysna is known as South Africa's "oyster capital". These delectable shellfish are so popular in this part of the world, a whole festival is dedicated to them every July. Regardless of when you visit, however, you should find them available in abundance.
Prawns
Prawns are not really specific to the region, but the spectacular coastal setting makes it the ideal occasion to enjoy large bounties of grilled prawns. You do not have to venture far to find a seafood restaurant with a prawn special.
Ostrich
The Garden Route is a stone's throw from the ostrich capital of the world
–
Oudtshoorn. This means that this delicious, healthy, lean, juicy red meat is readily available as fillet, steak, mince, goulash, sausage, kebabs or burgers.
Karoo Lamb
South Africa's Karoo lamb is the most succulent and delectable lamb meat you could possibly find. The meat is sourced from free-roaming sheep grazing on particular Karoo vegetation, which provides it with that irresistible unique flavor.
Resources
Recommended Reading
The Garden Route and Little Karoo: Between the Desert and the Deep Blue Sea - Leon Nell
Lonely Planet Cape Town & the Garden Route - Simon Richmond

Web Resources
FAQ
How far is the Garden Route from Cape Town?
From Cape Town's city center to Mossel Bay, the distance is around 386km (240 miles), or a drive of a little more than four hours.
Where is the best place to go hiking?
Tsitsikamma National Park, just past Plettenberg Bay, is a popular hiking destination. It is home to the famous Otter Trail.
Are there any wildlife experiences available nearby?
Yes, many - elephant interactions, walking with cheetahs, swimming with seals and meeting monkeys, to a name a few.
When is the best time to go whale watching?
Any time between June and November is ideal for whale watching in the Garden Route.
Is ostrich riding dangerous?
No, but you are more likely to fall off than gracefully dismount at the end of the experience. Ostrich handlers are always on hand to assist, however.
Can I go on safari near the Garden Route?
Yes. Depending on where you depart from, the Shamwari Private Game Reserve and Addo Elephant National Park are 3
–
4 hours' drive from the Garden Route. Both are home to the Big Five.
Is it safe to swim in the ocean?
The Garden Route is known for its fine swimming beaches. However, strong currents are still prevalent in the area, so it is important to only swim where life guards indicate that it is safe to do so.
Are there still elephants in the Knysna Forest?
Yes, though the handful of individuals are very, very rarely encountered, which contributes to their near-mythical status.
Which town will I be staying in?
When visiting the Garden Route with African Sky, you will typically stay in either Knysna or Plettenberg Bay. Golfing guests often stay at Fancourt near George.
Is the Little Karoo part of the Garden Route?
No, but because it is within easy reach just beyond the Outeniqua Pass, we often include a visit to this area in our Garden Route tours.