Cape Town is one of the most beloved cities on the African continent, rich with adventure, natural beauty and vibrant cultures.
Cape Town is South Africa's oldest city and one of its most popular vacation destinations. It is a cosmopolitan hub that has something to complement the desires of every visitor to its shores.
| | |
| --- | --- |
| Country | South Africa |
| Province | Western Cape |
| Size | 2,444.97 km² |
| Population | 3,740,026 |
| Main Languages Spoken | English, Afrikaans, Xhosa |
| Year founded | 1652 |
Top Travel Attractions in Cape Town

Kirstenbosch
The Kirstenbosch Botanical Gardens flower across 528 hectares of Table Mountain's eastern flanks, conserving five of South Africa's unique biomes. Highlights of a visit to the gardens include seeing spectacular proteas – the country's national flower – and the elevated perspective from the Boomslang Tree Canopy Walkway.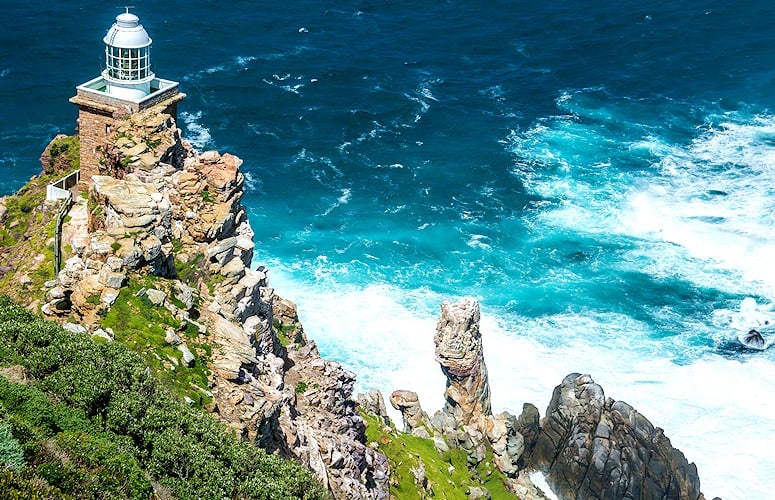 Cape Point
Cape Point is the extreme southwestern tip of the African continent. The reserve in which it is located, the Cape of Good Hope Nature Reserve, is home to a handful of fascinating fauna and flora, and spectacular views can be enjoyed from the old lighthouse. A trip to Cape Point usually also includes a visit to Boulders Beach en route.

V&A Waterfront
The historic Victoria & Alfred Waterfront in Table Bay Harbor comprises 123 hectares of fine hotels, world-class restaurants, numerous designer stores, craft markets, beer breweries and attractions like the Two Oceans Aquarium. Various vessels depart from the waterfront for leisurely cruises, including the Robben Island Ferry.

Cape Winelands
The Cape winelands are located some 40 minutes' drive from the city. The most significant towns in the beguiling Boland region are Franschhoek, Stellenbosch and Paarl, each offering its own unique selection of award-winning wines and historical intrigue. The winelands are replete with striking natural scenery and gastronomic delights.

Table Mountain
Table Mountain is one of the most iconic natural features on the continent. The massif also comprises Lion's Head and Devil's Peak. Visitors typically journey to the top of the storied mountain via rotating cable car. More adventurous spirits can choose from several hiking routes to the top, the most direct being Platteklip Gorge.
Popular Activities
Reasons to Visit
Nature
From the top of Table Mountain to the penguin-populated shores of Boulders Beach, the natural bounties of Cape Town are plentiful. In addition to these iconic features, highlights include the rugged allure of the Cape of Good Hope Nature Reserve, the Kirstenbosch Botanical Gardens' bewitching indigenous blooms and the wild waters of the Atlantic with its captivating collection of sea creatures. Whale watching and shark cage diving offer unforgettable encounters.
Food
Cape Town has a well-established and revered food culture, which is diverse enough to include award-winning fine dining restaurants, trendy weekend markets with experimental fare and generous, wholesome traditional meals served in a variety of settings. The complaint is more often than not that there is just so much to choose from, and not enough days in a lifetime to try everything. You are sure to leave the city with a satisfied palate.
History
Settled in 1652, Cape Town is South Africa's oldest city, which means that it teems with historical intrigue. Points of interest include the Castle of Good Hope - the country's oldest structure - and Robben Island, the notorious isle that housed lepers, exiles and South Africa's most famous political prisoners of yesteryear. The Company's Gardens and the District Six Museum also offer fascinating insight into the city's checkered past.
Culture
Cape Town is a diverse cultural melting pot. Numerous festivals, concerts and cultural events are hosted in the city throughout the year, drawing crowds from all walks of life. Get your cultural fix at one of the numerous art galleries, jazz cafes, craft markets and literary or poetry festivals. The Kaapse Klopse (or "Minstrel Carnival"), one of the most uniquely Capetonian events, takes place on 2nd January annually as a vibrant 'Second New Year's'.
Vacation Options
Our Cape Town vacations count amongst our most sought-after travel services, including tours, honeymoons and custom-made itineraries.
Useful Info
Getting There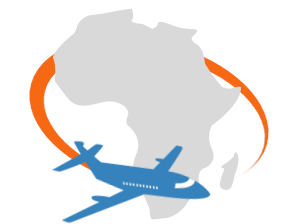 By Air
Cape Town International Airport welcomes flights from all around the world every day. Domestically, flights between Johannesburg and Cape Town operate on an almost hourly basis, with more infrequent flights between Cape Town and the Garden Route and once daily flights between Cape Town and airports near or in Kruger.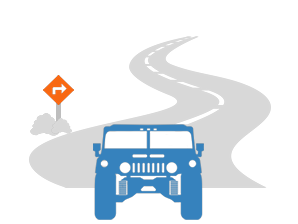 By Road
The only time that you would travel to Cape Town by road with African Sky is if you are visiting the Garden Route or Port Elizabeth prior to Cape Town. The distance between Cape Town and Johannesburg is a vast one, and we recommend flying to ensure that your limited amount of time in South Africa is well spent.
Weather & Best Time To Visit
In the words of the Capetonians, Cape Town may pass through all four seasons in a single day. However, the weather is more often than not quite pleasant and the area provides a variety of activities to suit every condition. The summer months (December - February) are dry and average a maximum temperature of 26°C (79°F) and a minimum of 16°C (61°F). The strong South-Easter wind (nicknamed the Cape Doctor for blowing the smog away from the city) is also at its most active during this period, infamous among Capetonians for its wicked hat thievery and sunbathing interruptions.
Cape Town is a winter rainfall region. Temperatures rarely fall below 7°C (44.6°F), with an average maximum of 18°C (64°F). However, the further inland you travel, the cooler conditions will get. Though initially called "the Cape of Storms", Cape Town's misty drizzles can hardly rival the pyrotechnic thunderstorms that occur in the northern regions of South Africa. The light showers can actually be very beautiful and quite pleasant, still allowing for a variety of outdoor activities (if you do not mind a bit of dampness). Rainfall in the winter months (June - August) averages between 70 - 90mm.
The passages of spring and autumn are hardly noticed in the Cape, serving more as mild appendages to the other seasons. Thus, depending on your desired itinerary, any time is a good time to visit the Mother City. The Cape's waters are characterized by the cold Benguela, a northward flowing current that maintains temperatures of around 13°C on the Atlantic seaboard side of the peninsula and 17°C in the warmer False Bay area.
Medical Considerations
Cape Town is not located in an area where malaria is prevalent. The only medical considerations that should be taken into account are to ensure that you are up to date with all your routine vaccinations. Tap water is typically of a very high standard in the metro areas, and should only be avoided in rural areas. Should you be partial to allergies, note that late August to early October is flower season, so be sure to pack the necessary medication if you are visiting during this period.
Health & Safety
As is typically the case in most major cities, petty crime is common. Be alert when exploring and avoid unsavory areas, or wandering around alone at night. When in the care of African Sky, you will never venture into areas that pose obvious potential threats. Our guides are very vigilant and we pride ourselves in our unblemished safety record.
Experiences to be Savored
The finest experiences in the Cape Town are are focused on savoring the bewitching natural beauty of the peninsula, from the top of iconic Table Mountain to the ridges of Chapman's Peak and the shivery waters of the Atlantic Ocean.

Sunset over the Atlantic
The city boasts so many spots from where spectacular sunsets may be enjoyed - from the plush seat of a trendy cafe in Camps Bay, cocktail in hand, to the tranquil lull of a catamaran cruising across the bay. Summer is the best time to enjoy this.
View from Table Mountain
The views from Cape Town's most iconic landmark are legendary and abundant. Whether you reach the top via rotating cable car or trek up via a leisurely hike through Platteklip Gorge, the experience is one you will not soon forget.
Driving along Chapman's Peak
Carved into a section of sheer cliff face on the Cape Peninsula near Hout Bay, Chapman's Peak Drive is one of the most scenic stretches of road in the country. Keep an eye out for the bronze leopard - a memorial to animals that used to inhabit the area.
Transportation

Your transportation between Cape Town's various attractions will always be in a comfortable, private, air-conditioned vehicle operated by your reliable African Sky guide. All our vehicles are serviced regularly, adhere to all local safety requirements and are legally licensed to carry passengers.
The size of the vehicle typically depends on the size of your traveling party. For smaller groups or couples, we usually make use of a Toyota Fortuner 4x2 vehicle. Larger groups are transferred in our spacious Hyundai H1. In periods of high demand (particularly over the festive season), we often hire vehicles from a reputable rental agency that adheres to the same high standards as we do.
Your safety and comfort while enjoying a Vacation in Cape Town are paramount to us.
Foods to try when visiting Cape Town

Snoek Braai
The Cape snoek is a long, thin species of mackerel sourced from the icy waters of the Atlantic. During a West Coast snoekbraai, this juicy fish is grilled on open fires on the beach in a festive celebration of delectable seafood. Enjoy it with korrelkonfyt.
Cape Malay
Cape Malay cuisine comprises fragrant, mildly curried dishes combined with traditional Dutch staples. Bobotie (sweet & spicy mince with rice), bredies (lamb & vegetable stew) and Malay chicken curries are all inherently South African.
Kreef
Also known as Cape rock lobster or sea crayfish, kreef is a much-favored seafood staple. The almost-sweet, soft, white meat of the tail is the seafood lover's coup de grâce. It is at its best when cooked on an open fire (or braai) with lemon butter.
Spirits
In addition to our already world-famous wines, uniquely Capetonian spirits like Inverroche's fynbos-infused gin and Bain's Single Grain Cape Mountain Whisky are steadily gaining ground as acclaimed local specialties.
Resources
Recommended Reading
The Cape Town Book: A Guide to the City's History, People and Places - Nechama Brodie
Cape Town - Gerald Hoberman
FAQ
Is the city safe?
Cape Town is as safe as most major cities. Petty crime is common, but largely avoidable. Stay alert and follow the advice of your guide.
What happens if the weather is bad?
Our innate flexibility means that activities can be shuffled due to inclement weather.
Can I swim in the sea?
The waters of the Atlantic are typically frigid, but there are many beaches where it is safe to swim.
Do I need to make restaurant reservations?
Only when dining at Cape Town's more famous establishments, like The Test Kitchen, or when visiting over December. We would be happy to secure these bookings for you.
Can I go on safari near Cape Town?
Yes, but these are not very authentic wilderness areas and it is worth it to travel further afield.
Can I fly directly to Cape Town?
Yes - many international airlines offer flights directly to the Mother City.
Will I have internet access?
Cape Town is a modern city, and most hotels (and numerous restaurants) will offer complimentary WiFi .
Can I go shopping?
Yes - Cape Town boasts many local and international designer stores and boutiques. Should you have leisure time available, your guide would be happy to take you.
When can I go shark cage diving?
Shark cage diving in nearby False Bay is largely seasonal, therefore we make use of an operator further afield in Gansbaai, where great white sharks occur year-round.
Which area will I be staying in?
The majority of the hotels and guest houses we make use of are located either in Camps Bay, in the City Bowl (Gardens) or at the V&A Waterfront, ensuring that you are close to all Cape Town's major attractions.