Botswana is a wild land of contrasts, with a rich diversity of wilderness areas for travel and safari vacations.
Traveling to Botswana will bring you to a country where more than 17% of the land is dedicated to protected wildlife areas like national parks and game reserves. These include revered wilderness areas like the Chobe National Park, the Okavango Delta, the Makgadikgadi Pan, Savuti Marsh, Kgalagadi and the Central Kalahari – the second largest game reserve in the world. It is nothing short of a paradise for nature lovers.
| | |
| --- | --- |
| Capital | Gaborone |
| Size | 581 730 sq km / 224 607 sq mi |
| Border Countries | 4 |
| Districts | 10 |
| Official Languages | 1 |
| Population | 2 209 208 |
| Currency | Botswana Pula (BWP) |
Top Travel Destinations in Botswana
The most visited travel destinations in Botswana include Chobe National Park and the Okavango Delta. These two wildernesses offer some of the best game viewing in Africa, in areas that lie largely untouched by time and humanity. Accommodation is provided in small luxurious safari camps located in pristine wilderness settings.
Other Recommended Destinations
Though not as well known, nor as popular as the destinations listed above, each of Botswana's other destinations offer truly unique and exciting vacation endeavors.

Central Kalahari
The Central Kalahari is one of the largest game reserves in the world. Stretching across 52,800 km², this safari destination covers an eleventh of Botswana's land mass. Supporting a treasure trove of wildlife, the Central Kalahari consists of mopane woodland, open grassy plains and red desert sands.

Makgadikgadi Pans
The remnants of what was once the greatest lake in Africa, Makgadikgadi is a unique destination that may not appeal to everyone. For avid nature lovers, however, it offers some truly remarkable sights and experiences, ranging from close encounters with meerkat colonies to great flocks of flamingos that visit the area during the rainy season.

Moremi Game Reserve
The Moremi Game Reserve is a protected stretch of the verdurous Okavango Delta. Some 5 000 square kilometers in extent, the reserve harbors remarkable diversity, including almost 500 species of birds. It is home to one of the Okavango Delta's most famous and largest islands - 'Chief's Island'.

Kgalagadi Transfrontier Park
Kgalagadi Transfrontier Park encompasses a sandy slice of the border between South Africa and Botswana - an area comprising more than 3.6 million hectares. It is home to the legendary black-maned Kalahari lion and desert-adapted plains game like gemsbok (oryx) and springbok.

Nxai Pan
Nxai Pan is a large salt pan that lies around 50km northwest of the Makgadikgadi Pans. Thousands of years ago, they formed part of the same lake system. Though significantly smaller, Nxai boasts a more permanent wildlife population than Makgadikgadi, including large predators, elephants and giraffes.
Botswana Vacation Options
Botswana vacations are characterized by unforgettably wild encounters in authentic wilderness areas. The game viewing is sure to be topnotch.
Reasons to Visit
Conservation
Botswana travel will bring you to a seasoned safari destination, which means that it hosts many established safari camps and lodges with decades of experience. The government harbors very strict conservation regulations, ensuring that these properties are often considerably more eco-friendly than those in other African countries. Wherever you may roam in Botswana, you will find a heavy emphasis on the preservation of its natural resources. Wildlife tourism is the lifeblood of this country.
Unique Wildernesses
Botswana boasts a unique variety of wilderness areas unlike elsewhere in Southern Africa. From the emerald waterways of Okavango Delta to the otherworldly landscape of the Makgadikgadi Pans, the contrast is almost dizzying and yet indelibly captivating. Travelers to Botswana may experience anything from the lush green paradise of the Delta to the sprawling desert sands of the Kalahari.
Water-based Safari Activities
Botswana's wide variety of wilderness areas provides a wide variety of vacation activities. Unlike the safari areas of Namibia and South Africa, Botswana is able to offer a range of water-based safari ventures, from gliding along the veins of the Okavango Delta in a traditional mokoro canoe to motorized cruises on the Chobe River and on the Linyanti marshes.
Lodges
The lodges of Botswana's remote locations mean that the properties' architects have to be quite creative in ensuring both eco-sustainability and unbridled comfort. Their creations are innovative, inviting and enveloped in pristine wilderness. Though not as hedonistically luxurious as some of the lodges in South Africa, these establishments are augmented by their incomparable surroundings.
Useful Travel Info
Getting There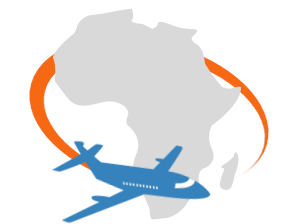 By Air
After arriving in Johannesburg, guests will fly to either Maun or Kasane in Botswana. Known as Botswana's tourism capital, Maun is the entry point for most African safaris in the area. This is largely due to Maun's proximity to the prolific Okavango Delta. Kasane is located in the north-eastern corner of Botswana close to the Kazungula border post where four countries meet – Botswana, Zambia, Zimbabwe and Namibia. This makes the town the ideal access point for safaris to Chobe National Park, the Okavango Delta, Namibia's Caprivi Strip and even the Victoria Falls.
Weather & Best Time To Visit
Botswana's climate is similar to that of its Southern African neighbors, although its rainfall is less substantial than countries further east. The rains in Botswana typically arrive in December and continue into March, when average minimum temperatures rise to the low twenties. Some days will be bright and sunny, some will experience afternoon thunderstorms, and some may be mercifully overcast. This is known as the 'emerald season'.
April and May in Botswana are quite pleasant, with clear skies and a verdant landscape. Evening temperatures diminish during these months, particularly in the Kalahari. Places in and around the Okavango Delta tend to have less extreme, more moderate temperatures than the arid reaches of the Kalahari.
From June to August, the nighttime temperatures in drier areas can be close to freezing, but it warms up rapidly throughout day, when the sky is typically clear and blue. This is considered 'peak season' for most safari areas, as the land is dry in most areas. The result is that wildlife is concentrated around the few available water sources.
This continues into September and October, when temperatures climb again, drying the landscapes and concentrating game even more. This is the best time for game viewing, keeping in mind that October can feel very hot, with maximum temperatures sometimes approaching 40°C. November is difficult to predict, as it can sometimes be a continuation of October's heat, whilst other times it is cooled by the first rains.
Passport & Visa Info
Currently, foreigners from Commonwealth countries are not required to obtain visas for entering Botswana. Botswana has also signed visa abolition agreements with a number of countries, including the United States and most of Western Europe. Much of Asia, South America, Eastern Europe and the Middle East still require visas, however.
Visas need to be acquired before arriving in the country, and, at the time of writing, cost 25 pula (less than 3USD). Be sure to check the Botswana government's official website for clarification, or contact your nearest embassy.
Medical Considerations
While the southern half of Botswana – home to safari areas like Kgalagadi and the Central Kalahari – is considered a low-risk malaria area, the popular wildernesses of northern Botswana are high risk malaria areas. This should not be a deterrent – malaria can easily be prevented with anti-malarial medication prescribed by your personal physician. It is, however, not recommended to travel to Botswana with small children who are unable to take anti-malarials. Most lodges will provide mosquito repellent and the like, but it is always convenient to have some of your own.
In terms of vaccinations, visitors are not legally required to present any proof of any particular vaccination. It is still strongly recommended that you are up to date with routine vaccinations like measles-mumps-rubella (MMR), diphtheria-tetanus-pertussis, varicella (chickenpox), polio, and your yearly flu shot. There is no risk of yellow fever in Botswana. The government of Botswana requires proof of yellow fever vaccination only if you are arriving from a country with the risk of yellow fever.
Health & Safety
Surrounded as they are by spectacular wilderness, petty crime at Botswana's remote lodges is hardly an issue to worry about. Nevertheless, be discreet with valuables and, should you be traveling with items of considerable value, confine them to your in-room safe or ask reception to look after them for you for the duration of your stay.
As the majority of lodges are unfenced and susceptible to 'wild' visitors, be sure to follow any instructions recommended by lodge staff (i.e. not wandering alone at night between buildings) and heed your ranger's advice during safari activities.
Experiences to be Savored when traveling in Botswana
In terms of unique experiences, Botswana's are wonderfully primeval and all about tuning into nature. Here the din of civilization is drowned out either by deafening silence or the captivating cacophony of the wilderness.

Sunset in the Okavango Delta
Whether you are enjoying it from the deck of your lodge, whilst out on a game drive or gliding along the waterways, sunset in the Okavango Delta is an altogether magical affair. The palms seem to catch fire with the setting sun, while the lagoons are rendered molten gold.
Exploring the Makgadikgadi Pans
The unique lunar landscape of the Makgadikgadi Pans makes for unforgettable excursions. The most popular venture is via four-wheeler or 'quad bike', but exploring the pans on foot with a local San bushman guide is wonderfully intimate and culturally immersive.
Cruising on the Chobe River
The river-based activities in the Chobe National Park are one of the area's major drawing cards. The prolific river draws such a bounty of animals to its shores - particularly elephants - that cruises are typically characterized by a striking amount of sightings of all manner of wildlife.
Transportation

While traveling in Botswana, your transportation will typically take the form of modified open-air 4x4 vehicles that are used by the lodges during your safari game drives. This is usually the case when, for example, enjoying a safari in the Chobe National Park.
Should your safari take you further afield to indelibly wild areas like the Okavango Delta, Savute or Linyanti, then light aircraft charter flights will be required. Keep in mind that this generally augments the price of any safari in Botswana, and that particular luggage restrictions apply when taking charter flights.
Foods to try in Botswana

Steak
Botswana is a cattle country, famous for its high-quality beef. After tourism and diamonds, cattle represents the third largest income. Expect one of the most succulent steaks imaginable to make an appearance on your safari lodge's menu.
Seswaa
Beef or goat meat is typically used for the country's national dish, seswaa, in which meat is stewed in a traditional pot with only salt and water and then served with polenta or pap and morogo, a leafy green also known as 'African spinach'.
Watermelon
It is believed that watermelons originated in Botswana, growing wildly in the Kalahari Desert. In season, you are sure to find this delicious fruit available on the breakfast table, as a refreshing snack or as an addition to a summery salad.
Mopane Worms
Adventurous spirits may opt to try Mopane worms - large, edible caterpillars cooked in hot ashes, boiled or dried and fried. This delicacy is actually an easily accessible and important protein to millions of Southern Africans.
FAQ
Will I have mobile reception and/or internet access?
The remote nature of the majority of Botswana's lodges means that access to technology will either be poor or non-existent. Enjoy your escape from the rat race.
Will drinking water be available?
For your convenience, most lodges provide bottled mineral water on a complimentary basis. If not complimentary, it will certainly be readily available.
Can I be harmed by wild animals?
Surrounded by wildlife as you will be, simply heed the advice and instructions of your ranger and never feed or approach wild animals.
Which safari activities will I be able to enjoy?
The safari activities are dependent on both the area and the lodge itself. For example, some lodges in the Okavango Delta offer 4x4 game drives, while others only offer walking safaris and water-based safari activities.
Are there rhinos in Botswana?
Unfortunately, due to rampant poaching, the only area where rhinos can be encountered in Botswana are on Chief's Island in the Moremi Game Reserve.
Which countries share a border with Botswana?
Namibia, Zambia, Zimbabwe and South Africa border Botswana.
I have special dietary needs. Can the lodges accommodate them?
The remote nature of the lodges means that meals - though still exquisite and creative - are limited to the fare available. If you have dietary needs or preferences, be sure to communicate them to the lodge well in advance.
How will I know what time my charter flight departs?
As the majority of charter flights are arranged by the lodges in question, the exact time of the charters will typically be communicated to you by lodge staff the day prior to your departure.
What is Botswana's largest wilderness area?
More than 5 million hectares in extent, the Central Kalahari Game Reserve is the largest reserve in Southern Africa and the second largest in the world. It is incredibly remote, however, and only offers a small handful of accommodation options.
Is Botswana expensive?
While Chobe National Park is easily accessible via Kasane, Botswana's other safari areas are more isolated. Charter flights can be expensive and, often, the more remote the lodge, the more costly it is likely to be. The lodges also charge in US Dollar, which means that, unlike in South Africa and Namibia, you might not be able to take advantage of a favorable exchange rate.