You will find that the unique Southern African country of Namibia has many vacation options to offer even the most seasoned travelers.
Namibia is an arid, sparsely populated country wedged between the Kalahari Desert and the South Atlantic. It offers a striking diversity of cultures and national origins, and a great number of wildlife reserves to choose from. The country is a photographer's dream - it boasts wild seascapes, rugged mountains, lonely deserts, stunning wildlife, colonial-style cities and nearly unlimited elbow room.
| | |
| --- | --- |
| Capital City | Windhoek |
| Size | 824 292 sq km / 318 261 sq mi |
| Coastline | 1 572 km / 977 miles |
| Regions | 14 |
| Official Languages | 1 |
| Population | 2 436 469 |
| Currency | Namibian Dollar (NAD) |
Top Travel Destinations in Namibia
Namibia's top destinations include Sossusvlei, a unique desert landscape in the southwestern part of the country, as well as the Etosha National Park in the far north. Both of these destinations offer endless horizons and a sense of spiritual bliss.
Other Recommended Destinations
Though not quite as noteworthy as the destinations listed above, the vast land of Namibia holds many treasures. From Kaokoland and its desert elephants to the mighty Fish River Canyon and the quaint seaside town of Swakopmund, visitors will be spoiled for choice.

Caprivi
The Caprivi is the most far-flung of the Namibia safari destinations visited by African Sky. This unique pocket of wilderness occurs where four rivers - the Kwando, Chobe, Linyanti and Zambezi - meet. The lush oasis draws a wealth of wildlife and hosts a handful of beautifully located lodges.

Damaraland
Damaraland covers 16 000 hectares southwest of Etosha National Park. This ancient region includes popular tourist sites like Twyfelfontein, with its ancient rock engravings, and the Brandberg Massif, Namibia's highest mountain. Damaraland is also home to the Damara tribe, Namibia's oldest inhabitants.

Skeleton Coast
The Skeleton Coast is a barren stretch of coast located where the icy waters of the Atlantic Ocean meet the harsh desert conditions of the Namib. Many shipwrecks line its inhospitable shores. 16 000 square kilometers are protected as a national park, and include a striking smattering of wildlife.

Swakopmund
Swakopmund is Namibia's premier seaside resort. The town's German character and architecture create a warm and inviting atmosphere. A great number of land- and ocean-based adventures and day trips are available from Swakopmund. There are also a number of fine beaches, though it should be pointed out that the water temperature will definitely take your breath away.

Windhoek
Windhoek is Namibia's capital city and the gateway to all the safari areas in the country. Many visitors overnight here en route. Much of the country's German colonial history is still prevalent in the city's architecture and overall atmosphere. Notable landmarks include the three castles and the old Lutheran church.

Fish River Canyon
The Fish River Canyon is located in the far southern part of Namibia. It is the world's second largest canyon after the Grand Canyon in North America. It is 161 km long, over half a kilometer deep and stretches for 27km at its widest point. A natural spectacle that is quite inspiring.

Twyfelfontein
Twyfelfontein is a UNESCO World Heritage Site located in the Kunene region of northern Namibia. The area has been occupied for a period exceeding 6 000 years and has over 2 500 unique rock engravings that bear testament to the various groups of people who inhabited the region over the millennia.

Kaokoland
Kaokoland is one of the last true wildernesses in Africa, a harsh land of beautiful mountain scenery that is home to the rare desert-dwelling elephant, black rhino and giraffe. This vast land has a very low population density with only about 16 000 inhabitants of which most belong to the Himba Tribe. Kaokoland is the ideal destination for those who wish to get away from it all.

Bushmanland
Bushmanland is a remote area to the east of Etosha. It forms part of the Kalahari desert. The primary reason for visiting this isolated region is firstly to get into contact with some of the last hunter gatherers who still live close to the land. The second would be to experience the wildlife in this remote corner of Africa. The most notable national park found in the area is Kaudum, where Namibia's largest wild dog population is protected.

Waterberg Plateau Park
Located in central Namibia, the Waterberg Plateau Park was established in 1972 to protect the mountainous landscape that sits high above the Kalahari in the eastern part of Namibia. The park has been instrumental in the protection of Namibia's endangered species. Successful breeding programs for the black rhino made it possible to reintroduce black rhino from this park to Damaraland, where they had become locally extinct.
Namibia Vacation Options
Namibia vacations offer great value for money and some of the most unique safari experiences available on the African continent.
Reasons to Visit
Unique
Namibia is truly quite unlike any other country on the African continent. The combination of dramatic coastal beauty, vast desert landscapes and prolific wildlife is what makes it so exceptional. The country is so sparsely inhabited that you could spend hours on a stretch of road without encountering another soul. It is an overwhelming experience, and truly 'away from it all'.
Infrastructure
Despite being 'away from it all', the country has a very decent infrastructure, which is why it is the only other country besides South Africa that we offer overland safaris to. Road tripping across the breathtaking backdrop of desert, canyons and the frosty blue of the Atlantic adds a whole different dimension to the appeal.
Photography
Though you may be able to enjoy traditional safari game drives elsewhere in Southern Africa, Etosha's striking arid landscape makes it incredibly distinctive. Many professional wildlife photographers cite Etosha as one of their favorite destinations, because of the remarkable tableaus available. Beyond Etosha, nowhere else in Southern Africa will you find desertscapes quite like the dunes dancing up and down Sossusvlei.
Adventure
The opportunities for adventure abound in Namibia. While game drives in Etosha and exploring Sossusvlei are certainly the most popular, driving along the bleak shores of the Skeleton Coast, with its haunted array of shipwrecks, or visiting the deserted ghost town of Kolmanskop, offer extraordinarily unique adventures. For the culturally inclined, a visit to a traditional Himba village will always prove a memorable experience.
Useful Travel Info
Getting There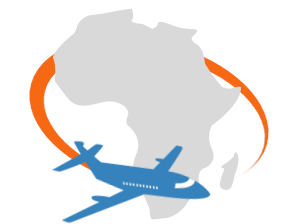 By Air
From Johannesburg or Cape Town, guests will typically take a flight of around two hours to Windhoek, Namibia's capital city and gateway to the safari areas. For visitors wishing to circumvent Windhoek, daily flights are now also available between Johannesburg and Cape Town and Walvis Bay, a small outpost wedged between the icy waters of the Atlantic Ocean and the looming Namib Desert. Walvis Bay is less than an hour's drive from the seaside resort town of Swakopmund, which is superior to Windhoek in terms of tourism.
Weather & Best Time To Visit
Namibia likes to brand itself as "one of the sunniest countries in the world", which is not without merit – the country averages 300 days of sunshine a year. The result is a generally hot and dry climate with low humidity. It is thus quite popular to visit Namibia during the winter and early spring, roughly May to October, when the country experiences cooler temperatures. The dryness during this time forces animal to congregate around limited water sources, which makes for rather spectacular game viewing.
The 'rainy season' does have its charm, however. It may be terribly hot, but seeing a typically arid landscapes erupt in bits of greenery is quite something. Though rare, the clay pan of Sossusvlei occasionally fills up with water during exceptionally wet periods, which is a most remarkable sight amongst the towering dunes.
The coastal climate is quite harsh. Due to the cold Benguela Current along the Atlantic coast, the temperatures tend to drop strongly compared to other areas of the country. Even in the hottest months (January – March), the temperatures of the Atlantic Ocean rarely exceed 19° C. As a result, though Swakopmund may be considered among the most charming coastal towns imaginable, you will not be visiting it for a typical beach holiday.
Passport & Visa Info
In terms of its visa regulations, Namibia is very accommodating. The majority of European countries do not require visas, nor do visitors from the United States, Australia, New Zealand, Russia, China and Japan. It is still imperative, however, that you check on either the Namibian government's official website or contact the nearest embassy in your country to be absolutely sure. Travel regulations change on a frequent basis.
If you were to require a visa for Namibia, the cost of the visa is dependent on the duration of your visit. For travel with African Sky, this will always fall within the three-month visa category, currently priced at N$390, which is, at the time of writing, under 30USD. The price for a multiple entry visa is the same. Your visa should be acquired prior to your arrival in Namibia.
Medical Considerations
Malaria is prevalent in the north-eastern corner of Namibia, where the border meets northern Botswana, Zambia and Angola. The area affected is much of the inland region north of Windhoek. In terms of tourism, this includes Damaraland, Etosha National Park and the Caprivi Strip. Coastal areas like the Skeleton Coast, Swakopmund, Walvis Bay and Luderitz are malaria-free, as are southern inland destinations like Sossusvlei and the Fish River Canyon.
To prevent malaria, be sure to consult your personal physician for recommended anti-malarial medication. Mosquito repellent is generally considered a safari essential. Though most upmarket lodges will provide repellent in your room, it is nevertheless a good idea to carry your own.
A yellow fever vaccination is only required if you are entering Namibia from a country where there is risk of yellow fever. None of the Southern Africa countries we offer travel to currently fall under yellow fever risk, as Zambia was recently removed from the list and is now classified under 'low potential for exposure'. Therefore, you should only concern yourself with yellow fever if your travel extends beyond our care.
As is standard when traveling anywhere in the world, it is highly recommended that you are up to date with routine vaccinations like MMR, DPT, varicella and polio.
Health & Safety
By and large, crime rates are very, very low in Namibia. As is often the case, however, petty crime can (and does) occur in urban centers like Windhoek and Swakopmund, so nevertheless be discreet with your valuables. If an in-room safe is not available at the hotel or lodge which you are staying at, simply ask reception to store your valuable items for you for the duration of your stay.
When enjoying a safari, avoid approaching or feeding wild animals, as once they begin to associate human beings with food (particularly monkeys and baboons), they can become quite aggressive and will need to be dealt with by park authorities - an unpleasant yet entirely avoidable scenario.
Experiences to be Savored when traveling in Namibia
The distinct experiences available in Namibia are largely desert-oriented, with elements of the harsh coast, ancient history and and the country's unique geology blended into them. This desert has far more to offer than initially meets the eye.

4x4 Excursion to Sandwich Harbor
Sandwich Harbor is a striking coastal lagoon south of Walvis Bay, within the Namib-Naukluft National Park. The immense sand dunes running straight into the ocean create a most remarkable display, and the area was declared a UNESCO World Heritage Site in 2013. The activity is tidal dependent.
Ancient Rock Art at Twyfelfontein
Twyfelfontein is the site of ancient San rock engravings in the Kunene region of north-western Namibia and another UNESCO World Heritage Site. It was used as a place of worship by the Khoikhoi and, in the process of shamanist rituals, around 2 500 rock carvings were created.
The Fish River Canyon at Sunrise
The Fish River Canyon in southern Namibia is the largest canyon on the continent. The ravine is around 160km (100 miles) in length, up to 27km wide and 550m deep. The river is the longest interior river in Namibia. Watching the sun rise over the rifts of gneiss bedrock is captivating.
Transportation

Due to the vast distances between destinations in Namibia, it is the ideal country for a road trip. Should you be enjoying an overland tour of Namibia with African Sky, your means of transportation will consist of an air-conditioned 4x4 vehicle to ensure your comfort and safety on those long, lonely roads.
Should you wish to avoid the long distances, light aircraft charter flights are available to all Namibia's finest lodges, from the sweeping red dunes of Sossusvlei to the wilderness of the greater Etosha National Park. Keep in mind, however, that these flights are considerably expensive, and that luggage restrictions apply.
Foods to try in Namibia

German Cuisine
Due to German colonization from 1884, strong German influences are prevalent in the country's cuisine. Much like the Germans, Namibians love their brötchen (bread rolls). Frankfurters, sauerkraut and beer are national staples, too.
Seafood
Kabeljou (cob) is a popular base for seafood dishes, as are kingklip and sole. The best locations to enjoy delicious fare from the Atlantic are coastal towns like Swakopmund (revered for its oyster pickings) and Lüderitz (crayfish / rock lobster).
Beef
Namibian beef is spectacular, as the majority of cattle in the country is free-ranging. The result is deliciously flavorsome and relatively lean cuts of meat, which are best enjoyed as succulent steaks, which are widely available.
Game Meat
With easy access to such delectable spoils as gemsbok and springbok, game meat is wildly popular in Namibia. The naturally free-range meat is standard fare at most safari lodges, and can be enjoyed as biltong, steak, goulash, kebabs or in a potjie.
FAQ
Is it safe to drive in Namibia?
The roads and distances may be long and lonely, but the country's infrastructure is very good. Nevertheless, 4x4 vehicles are recommended to contend with the hardy desert terrain.
Will I have mobile reception and/or access to internet?
While mobile reception and internet connectivity should not be an issue in major centers like Windhoek, and to a lesser extent Swakopmund, you will have little to no access in more remote locations like Etosha and Sossusvlei. Relish your break from the interruptions of technology.
Would it be too hot to visit Namibia in the summertime?
Namibia may actually be considered a year-round destination. While it can be stiflingly hot in the summer, once the rains arrive in December it tends to cool a bit.
Can I go on a Big Five safari in Namibia?
Unfortunately, buffalo do not occur in Etosha National Park. Black rhino, lion, elephant and leopard, however, are prevalent in healthy numbers.
Can I travel overland from South Africa to Namibia?
Though it is possible, it is not recommended, as the distances are extreme. As you may only have a limited time available for travel in Southern Africa, opt to rather fly into Windhoek and explore from there.
Which is better: a charter flight or overland transfer?
While this largely depends on your budget - charter flights can be quite costly - overland trips are also a great way to see more of the country, and the transport of preference for travelers who might not be comfortable in small, light aircrafts.
Does Namibia offer good value for money?
Yes - as Namibian services are charged in Namibian Dollar, which shares an exchange rate with the South African Rand, you are more likely to be able to make use of a favorable exchange rate than you would be in Botswana, Zambia, Zimbabwe or Mozambique. The country's decent infrastructure and more budget-friendly accommodations add to this value.
Besides Etosha, are there other areas where I can go on safari?
The Caprivi area in northern Namibia also offers safari experiences. It is a wetland environment characterized by the configuration of the Chobe, Okavango, Kwando and Zambezi rivers. While a handful of lodges exist, wildlife numbers are rather low in comparison to other safari areas.
How big is the Namib Desert?
The Namib Desert is around 81 000 km2 in extent.
Can I swim in the sea?
The Atlantic Ocean hugs the Namibian coast, and the cold Benguela current makes for frigid waters and turbulent seas. Water-based activities nevertheless exist, like deep sea fishing and kayaking with seals.