The Sabi Sand game reserve offers exceptional game viewing and  a variety of luxurious lodges in the Greater Kruger National Park.
The Sabi Sand Private Game Reserve is South Africa's premier private game reserve and forms part of the Greater Kruger National Park . It is named after the two principal rivers that flow through it, namely the Sabie and Sand, and has the distinction of being South Africa's oldest private game reserve. When visiting this reserve, you are assured of some of the finest game viewing available on the African continent.

| | |
| --- | --- |
| Size | 650 km² |
| Access Gates | Shaw's, Newington, Gowrie |
| Gate Opening Times | 05:00 |
| Gate Closing Times | 23:00 |
| Gate Fees | R250 Per Vehicle, R110 Per Person |
| Closest Town | Hazyview |
| Closest Airport | Skukuza |
Sabi Sand Vacation Options
Our Sabi Sand Private Game Reserve vacations typically comprise fly-in packages range from affordable 4 Star to exclusive top-end safaris.
Reasons to Visit
Wildlife
Sabi Sand is internationally renowned to be one of the world's finest game viewing areas. The reserve has been a pioneer in sustainable eco-tourism since the 1960's, and is arguably the best place in the world to view the elusive leopard.
Accommodation
The lodges located in the reserve range from affordable 4 Star lodges to some of the world's most luxurious accommodations. The largest of these can accommodate forty guests, the smallest only eight. In all cases. the safari experience is intimate, the quality of meals very good and the entire experience one that almost always leaves a lasting impression.
Daily Game Drives
Open 4x4 game drives are conducted daily from all lodges. These include early morning and late afternoon game drives accompanied by resident rangers and trackers. On these drives, visitors will come into close proximity to the great diversity of mammal species that inhabit the area, not least being Africa's legendary Big Five.
Other Activities
Interpretive bush walks offer an exciting way of getting up close and personal with Africa's wildlife. Most of the lodges offer a daily bush walk shortly after the late breakfast which follows the morning game drive. These walks are accompanied by armed rangers.
Useful Info
Getting There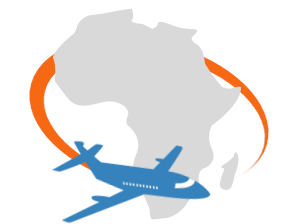 By Air
The southern Sabi Sand, Shaw's Gate and Newington Gate, is easily accessible from both Nelspruit as well as Skukuza airports. The drive from Nelspruit is about an hour and fifteen minutes. From Skukuza, it is about 25 minutes. Hoedspruit Airport is the gateway to the northern Sabi Sand. It is a drive of just over an hour from Hoedspruit Airport to Gowrie Gate.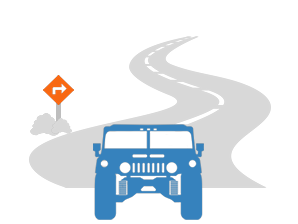 By Road
The best route to take from Johannesburg would be via Nelspruit and then on to first White River, then Hazyview. From Hazyview, take the Paul Kruger Gate Road until reaching the turnoff to the Sabi Sand on the left. Only Shaw's and Newington gates can be reached via this route.
Weather & Best Time To Visit
Sabi Sand is now virtually fully booked throughout the year, and with good reason. It is, however, best to visit the reserve during the spring to autumn months from the middle of April to the end of September.
During this period, the temperatures are moderate and the game viewing is even more exceptional, since water sources are limited and animals tend to congregate around available water sources during the early morning and late afternoon.
Medical Considerations
As with the Kruger National Park, the Sabi Sand is located in a malaria area and it would be prudent to discuss anti-malarial prophylactics with your physician. It is also advisable to have your allergy medication handy, for dust and pollen may necessitate taking these medications.
Health & Safety
Once you are in the care of the staff of one of the lodges in Sabi Sand, it is very safe. Precautions are taken to ensure client safety in the wilderness by always having an escort to and from your room before dawn and after dusk. Rangers that accompany game drives are well trained and are able to utilize their knowledge of animal behavior to avoid risky or potentially risky encounters, ensuring that you can relax and enjoy the safari experience.
Experiences to be Savored when traveling to the Sabi Sand Private Reserve
While the Sabi Sand Private Game Reserve is renowned for its prolific Big Five game viewing experience, there is much more to savor here – from the tranquility of early mornings in the bush to some of Africa's most breathtaking sunsets.

Morning Coffee
Your morning game drive will stop at a spot in the wild where morning coffee and rusks are served. Take some time to listen to the multitude of sounds made by passing mammals and the plethora of birds – you are sure to find it a most calming and serene experience.
Sundowner Drinks
Shortly before sunset on your afternoon game drive, a scenic spot will be chosen from where to appreciate the sunset over the wilderness of Africa. Savoring this experience with your favorite drink in hand is sure to be a highlight of the day's safari.
Bush Walks
At most of the lodges in Sabi Sand, guests have the opportunity to join a daily bush walk accompanied by resident rangers and trackers. This provides a totally different perspective as the only sounds to be heard will be those of the wild, your own breathing and heartbeat.
Transportation

When being transferred to your lodge from Nelspruit or Hoedspruit, it will be in an air-conditioned vehicle. Transfers from Skukuza are normally in game drive vehicles. Without exception, all game drives conducted while staying at a lodge in the Sabi Sand are in open 4X4 vehicles.
Specially adapted Land Rover Defender or Toyota Land Cruiser vehicles are utilized by the lodges. These vehicles offer a comfortable journey whilst affording maximum photographic opportunities and ensuring no or little obstruction between guests and the wildlife to which game drives are devoted.
Mealtimes in the Sabi Sand

Morning
Coffee, tea, juice, rusks and cereal are served shortly before departing on the morning game drive between 05:30 and 07:30. Guests are then treated to coffee or tea in the bush before returning to camp for breakfast, which is normally served between 09:00 am and 10:00.
Afternoon
Lunch is normally served from about 13:00 to 14:00, and high tea with snacks before departing on the afternoon game drive is served between 15:30 and 16:00. Guests enjoy sundowner drinks just before sunset on the afternoon/evening game drive.
Evening
Dinner is a lavish affair which is normally enjoyed in the lodge's dining room or on the lodge's deck one evening and in the lodge's "boma" on alternative nights. On occasion, dinner will be enjoyed in the bush at a spot where camp staff have created a fairy tale setting.
Room Service
In addition to a well-stocked mini bar, guests will at most times be able to order from the bar or to indulge in light snacks prepared by the kitchen. This would rarely be necessary, taking into account the frequency of meals.
Resources
Recommended Reading
Smither's Mammals of Southern Africa: A Field Guide - Peter Apps
Sasol's Larger Illustrated Guide to Birds of Southern Africa - Peter Ryan
FAQ
Which is the finest lodge in the Sabi Sand?
In the author's opinion, Lion Sands Ivory Lodge is a cut above the rest.
Are there any lodge choices for those on a budget?
Those with a limited budget should consider a stay Arathusa, Idube or Notten's Bush Camp.
Are there any other private game reserves as good as the Sabi Sand?
The Timbavati, though not as well known, offers the same exceptional game viewing in the Greater Kruger National Park.
Do I need to take Malaria Medication?
In short, yes, after consulting your doctor as to the type that would be best suited for you.
Can I view animals at night?
Yes, all game drives conducted during the late afternoon extend into the first hour or two of darkness.
Are my valuables safe at the lodges and Camps?
Most lodges provide personal safes in the rooms that will ensure the safety of your valuable belongings.
What are the chances of seeing all of the Big Five?
If your stay is three days or more, you are virtually guaranteed of seeing all of the Big Five.
Are there fences between the Sabi Sand and the Kruger National Park?
No, animals move freely between these conservation areas.
What is the rarest animal that can potentially be spotted?
Black rhino and wild dog are the most critically endangered species that could potentially be spotted on a safari in the Sabi Sand.
Will I have mobile reception and access to the Internet?
Yes, and most of the lodges offer free WiFi.