Explore remote archipelagos and colorful coral reefs on our beach holidays and safaris in Mozambique.
By nature, "Africa" conjures images of seemingly endless wilderness and majestic creatures that trigger an altogether primal sensation. That raw beauty, however, and those awe-inspiring beasts, extend to the continent's coastline as well. These captivating elements are most evident in the sprawling country of Mozambique, which boasts 1000km of beachfront.
A safari in Mozambique plunges travelers into a world that is as exhilarating as it is relaxing. Whether you find yourself on one of the remote archipelagos of the Quirimbas or the venerated shores of Benguerra, your beach holiday is compelled entirely by your own desires – and there are options galore.
Spend your hours wedged snugly between sun and sand, or explore the dramatically colorful bowels of the surrounding Indian Ocean. Sail across the surface in a traditional dhow, or feast on local fare plucked fresh from the sea. Tear across the dunes on horseback, meet the fabled whale shark or immerse yourself in local culture. Truly, a beach holiday in Mozambique speaks to travelers of all persuasions, and will replenish the weariest of souls.
read more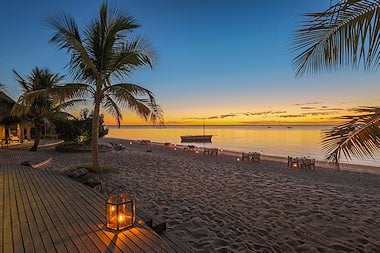 5 Day Mozambique Getaway
From:
USD $4757
pp
Tour Code:
S18
The Luxury Mozambique Safari is a fly-in African safari package to the beautiful Benguerra Island in Mozambique. This tropical paradise is the ideal beach getaway in Southern Africa. The island lies just off the coast of Mozambique in the waters of the warm Indian Ocean.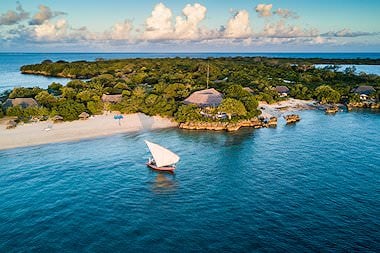 10 Day Benguerra and Quirimbas
From:
POA
pp
Tour Code:
S44
A truly luxurious island adventure, the Benguerra Island & Quirimbas Safari offers the ultimate tropical getaway off the coast of Southern Africa. The Bazaruto and Quirimbas archipelagos both stretch across the Indian Ocean off shore from Mozambique, providing some of the most prolific scuba diving, snorkeling and even big game fishing opportunities available.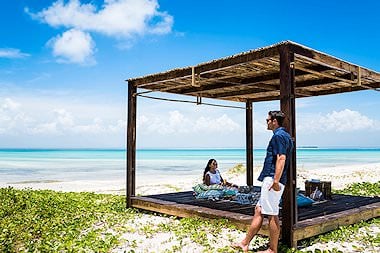 15 Day Luxury Exotic Island and Safari Honeymoon
From:
USD $14542
pp
Tour Code:
H02
The Luxury Exotic Island and Safari Honeymoon offers honeymoon couples a top-end five star honeymoon which visits Zambia, Botswana, South Africa and Mozambique. The package explores the Victoria Falls from a base on the Zambezi River. A safari experience is then enjoyed in Chobe before jetting off to a private island off the coast of Mozambique.