African Sky strives to bring you a unique and memorable tour, safari, or honeymoon in our part of the world. We do this through our expertise and commitment. From the office staff to our guides, we ensure our clients depart Southern Africa with memories of an incredible travel adventure in one of the world's most remarkable areas.
African Sky has been a SATSA(Southern Africa Tourism Services Association) member for many years and subscribes to its code of conduct. Look no further for an operator of quality private tours and manager of fly-in safari and honeymoon packages in Southern Africa. Contact us today, and let the adventure begin.
Independent Tour Operator
24 Years Experience
Proudly South African
Local Staff With Hands-on Insight
Exceptional Guides
Committed to Clients
Flexible
Quality Personal Service
Confidentiality and Discretion are Guaranteed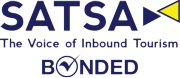 Client Reviews
Everything about our trip with African Sky was perfect - professional, well-organized, delightful, and designed to meet our needs. We had a wonderful stay in South Africa. The trip exceeded all of our expectations - just plain fun. One of our best trips ever! We will certainly recommend African Sky to family and friends and hope to return ourselves one day.
Michael & Kelly Epstein, USA
Everything was perfect. It was quick and easy to organize, and Andrew was helpful with arranging what we wanted. Our guide Amanda was very knowledgeable, well-organized, friendly, and welcoming. We recommend African Sky for a fascinating and enjoyable holiday.
Francesca Mitchell, UK
From our first approach to African Sky, we found our contacts highly professional and efficient as the planning and booking proceeded smoothly. Once in South Africa, the organization and running of the tour went without a hitch. We were exceptionally pleased with the experience and would recommend African Sky to other travelers.
Michael Weston, UK
Mary-Anne was excellent! Her knowledge is unbelievable. We learned much about the animals, their habitat, and South Africa. The personal service was great. If you are looking for the best safari experience, look no further than African Sky. Their knowledgeable staff will make it an unforgettable experience.
Matthew Olafsen, USA
Why Book With Us?
1
Independent Tour Operator
When booking a safari or tour with African Sky, you secure the operator's services handling all your on-the-ground operations - not a third-party operator. We are based in South Africa and share the inherent knowledge and years of experience that only locals can offer.
2
Knowledge & Experience
As a company, we have more than twenty-four years of experience. As individuals, however, we have spent many more years exploring the length and breadth of southern Africa to provide only the best advice regarding a southern African travel experience.
3
Commitment to Clients
At African Sky, you are more than just a client. We are passionate about our slice of paradise and sharing it with all who travel to Southern Africa. We will go out of our way to ensure that the experience exceeds your expectations and makes you want to return for more adventures with us.
4
Flexibility
Our flexibility is one of our proudest characteristics. This trademark extends from our tailor-made itineraries to our on-the-ground operations. When traveling with African Sky, you can have a flexible schedule with no limited time window at any particular attraction. Sit back, take your time and enjoy the scenery.
Sales, Admin and Systems Team
The African Sky Sales, Admin, and Systems Team creates and maintains our online offerings and systems required to manage the services we conduct effectively. They design itineraries that meet each traveling party's specific needs and manage the logistical arrangements of all safaris & and tours to the highest standard. Each team member has many years of experience and is passionate about ensuring your holiday in our part of the world is the most unique and memorable experience it can be.
Riaan Viljoen
General Manager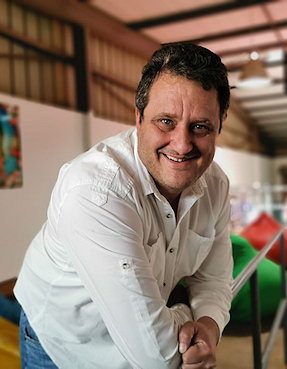 Riaan is a graduate of the University of Pretoria's School for Economic and Business Sciences. He founded African Sky Safaris & Tours in 1998 and has been privileged to meet people from all corners of the world who enjoyed a holiday hosted by African Sky. His commitment is to ensure a quality experience when dealing with African Sky, from initial contact (Normally via the Website) to the last day of your southern African Vacation.
Andrew Harvey
Sales Manager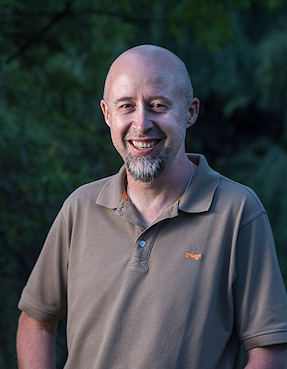 Andrew spent around ten years as a tour and safari guide before taking an office position, first as a sales consultant and then as the Sales Manager of African Sky Safaris & Tours. Andrew has extensive knowledge of photographic safaris and tours in Southern Africa. He can expertly assist with all questions relating to your tour or safari. Wildlife photography is his hobby and passion.
JP Pretorius
Webmaster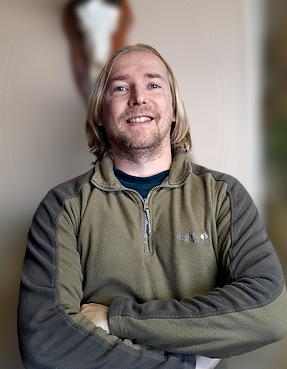 JP is responsible for the African Sky website and social media sites, including our official Facebook page and YouTube channel. In addition to these tasks, he works with video content relating to safaris, tours, and wildlife. He has spent much of his work life doing graphic and website design, HTML, CSS, and animation. He joined the office team at African Sky in 2012 as the Webmaster.
Dean Kuhn
Bookkeeper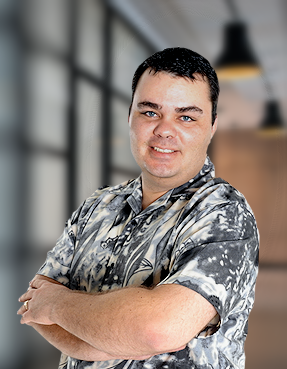 Dean has been with African Sky from the very beginning. He is a perfectionist by nature and ensures all payments and arrangement confirmations are made and received timely. Though he operates in the background, Dean contributes significantly to our services' success.
Tour & Safari Guides
Your guide will be one of the most significant contributors to the overall enjoyment of the experience. These professionals will ensure you depart from Southern Africa with memories to last a lifetime.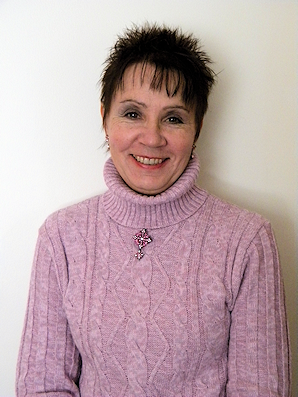 Amanda Hamann
Amanda has been a national guide for more than fifteen years. She is a highly knowledgeable and experienced guide. She can shed light on any topic, from the region's history to the cultures of the various tribes and the habits and behavior of mammal species. Amanda will enrich your experience in South Africa, Botswana, Namibia, and Zambia. She is an exceptional hostess.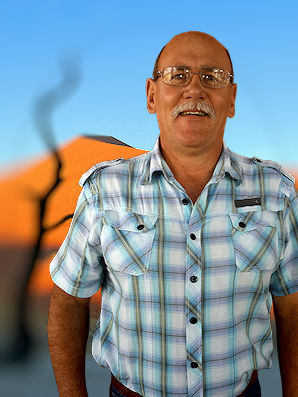 Andre Hamann
Andre is an experienced tour guide who has been leading safaris and tours for African Sky for more than twelve years. The depth of his knowledge of southern Africa is nothing short of astounding, as any client who has toured with Andre will bear testimony. He is registered as a national guide with the relevant authorities and is an expert in all areas involving travel in South Africa and Namibia.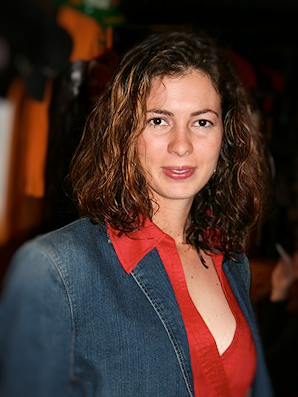 Mary Anne Finlay
Mary-Anne's experience in the Southern African tourism industry spans a decade. She has a three-year travel and tourism management diploma and has extensively escorted tours in Southern Africa. Her experience leading tours extends to South Africa, Botswana, and Namibia. Photography is a hobby, and she loves to share her knowledge of capturing images of wildlife and birds.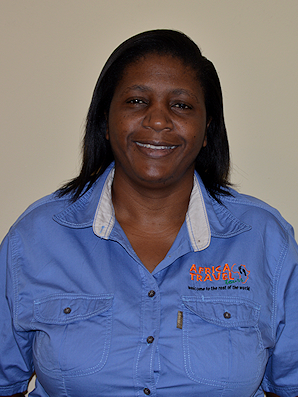 Annah Ngenda
Annah is based in Victoria Falls. She holds a bachelor's degree in commerce from the Tourism and Hospitality Management department. Her experience in the industry spans more than 15 years. During this period, she has gained vast experience and insight, combining her passion for people and travel to make her an indefensible part of the team that focuses on Victoria Falls in Zimbabwe, Chobe in Botswana, and Livingstone in Zambia.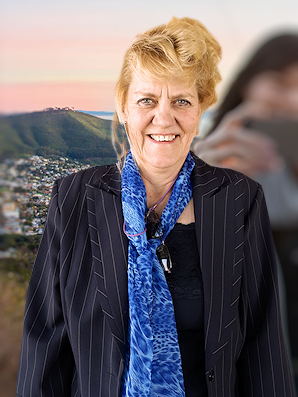 Alida de Villiers
Alida grew up on a farm in the African country of Zimbabwe. She accompanied her family on numerous safaris in Zimbabwe, Botswana, and Zambia from a very young age, fostering a love and understanding of nature. She has since turned her love for Africa into a tour guide career- a position allowing her to share her passion and knowledge of the beautiful countries in Southern Africa.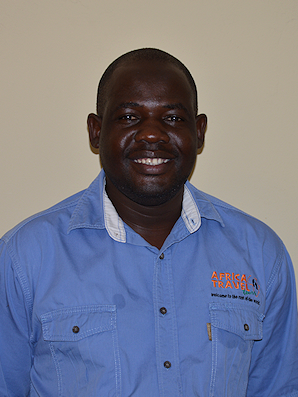 Clouds Nyoni
Clouds is one of the most energetic and resourceful tour guides leading tours in Botswana's northeastern part, the northwestern part of Zimbabwe, and the southern part of Zambia. He has over a decade of experience guiding foreign clients in these parts. Extensive knowledge of the area's wildlife, attractions, and history enables Clouds to add value to your tour or safari.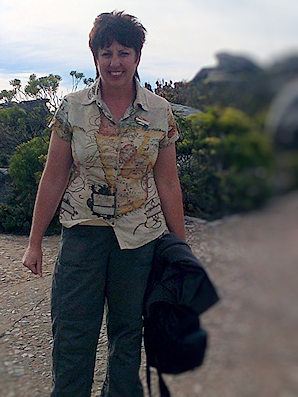 Suzette Erasmus
Suzette started part-time in the industry in 1998 and completed all the relevant courses to become a national tour guide. She has been a national guide since 2000 and is passionate about traveling. Suzette grew up in Limpopo but now resides in the Overberg region, not far from Cape Town. Suzette is an excellent hostess and knowledgeable guide who greatly adds to your enjoyment of South Africa.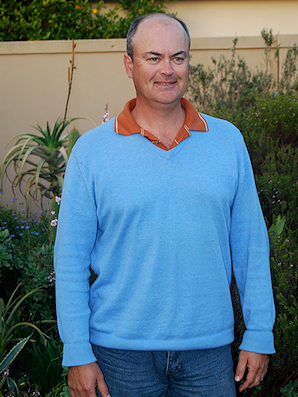 Ludwig van der Westhuizen
Ludwig has been a tour guide for seven years and comes from the service industry, where he worked as an assistant manager at a hotel. Here he discovered his love for people and tourism. Ludwig is qualified to tour the Western Cape and enjoys the Garden Route region very much. He is particularly passionate about the wine and food of the Cape, especially wine tourism.