The Cape winelands offer award-winning bouquets, rich history and spectacular mountain scenery.
The Cape winelands form part of a region 40 minutes from South Africa's Mother City of Cape Town. The area, divided into six main wine regions, is the largest wine-producing region in South Africa. Each stretch offers its own unique wine route.
| | |
| --- | --- |
| Country | South Africa |
| Province | Western Cape |
| Main Routes | Stellenbosch, Franschhoek, Paarl |
| Other Routes | Wellington, Constantia, Robertson |
| Year Established | 1685 (Constantia Estate) |
Vacation Options
Our Cape winelands vacations either focus specifically on the Cape or complement a wider range of destinations in a comprehensive South African vacation.
Main Wine Routes

Franschhoek Wine Route
The Franschhoek Wine Route is characterized by an inherent French flair. The town itself is rich with Huguenot history and it is South Africa's unofficial food and wine capital. Be sure to visit one of the award-winning restaurants in this charming town.

Paarl Wine Route
The Paarl Wine Route is known for the popular Nederburg Wine Estate, the much-loved Fairview Wine and Cheese Farm and the KWV Wine Emporium, home to the largest wine cellar in South Africa.

Stellenbosch Wine Route
The Stellenbosch Wine Route is South Africa's oldest wine route and surrounds the country's second oldest town. Some of South Africa's finest wines are cultivated in this scenic region.
Reasons to Visit
Wine
The wine is certainly the most obvious reason to visit the Boland – a reason entirely with merit. With so many fine award-winning bouquets and uniquely South African blends to choose from, even the most discerning connoisseurs will find themselves delighted by the variety and the impeccable quality on offer. South Africa's wine culture is both traditional and dynamic, ensuring a complement for every palate.
Food
An established and respected viticulture has fostered an equally revered food culture, which extends from imaginative, fresh, market fare to fine dining restaurants festooned in awards. The Boland is the epicurean capital of South Africa, and you need not venture far from your accommodations to find something mouthwatering and memorable.
History
With their handsome Cape Dutch architecture and bucolic surroundings, the historic hamlets of the Cape winelands hold all the charm of yesteryear. After Cape Town, Stellenbosch is the second oldest settlement in the country, while Franschhoek's Huguenot legacy has been indelibly fixed in the town's tidy little streets, elegant structures and romantic atmosphere.
Scenery
A great deal of the allure of the winelands is owed to the spectacular natural setting. Not only are the towns and the vineyards wonderfully picturesque in themselves, they are augmented by a backdrop of dramatic mountain scenery. The avid outdoorsman may also indulge in hiking or horse riding while visiting the Boland.
Useful Info
Getting There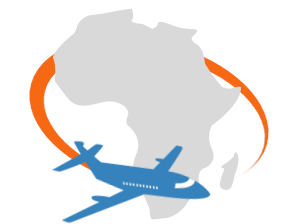 By Air
The Cape winelands are easily accessible via Cape Town International Airport, which is around an hour's drive from the various towns in the Cape winelands. Cape Town International receives flights from all across the world on a daily basis, along with regular domestic flights from Johannesburg and the Kruger Park area.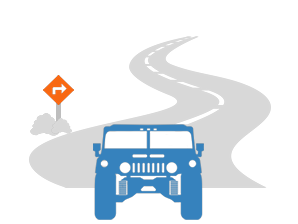 By Road
From Cape Town, the winelands towns are between 40 minutes and an hour's drive from the city. If traveling from the Garden Route, the trip is typically between four and five hours, depending on whether you opt for Route 62 through the Little Karoo or the N2 highway through the pastoral Overberg.
Weather & Best Time To Visit
As your activities will largely be centered around tasting and dining, the Cape winelands is a year-round destination. Like Cape Town, the region sports a Mediterranean climate with dry, sunny summers (October to March) where average temperatures are warm to hot. In some regions, it can reach 40°C (104°F). While you can still enjoy delectable tastings, the peak of summer (January and February) can be stifling in the winelands if there is no wind.
Winters (June to August) can be cool, with average minimum temperatures around 5°C (41°F) and maximums around 17°C (63°F). There are still, however, warm, sunny days throughout this period. Rainfall is frequent, with occasional dustings of snow on higher peaks. Do not let the winter rainfall deter you - the rains are typically light drizzles, almost shrouding the winelands in an ethereal mist which can be quite lovely to behold.
Medical Considerations
The Cape winelands are located in a malaria-free part of South Africa, which means that the only medical considerations you should keep in mind are to ensure that your routine vaccinations are up to date and that you bring along any prescription medication that you might be taking.
Health & Safety
Crime rates in the Boland are relatively low, and it is actually rather pleasant to walk along the main street of Franschhoek at night, with all the restaurants festively lit up for dinner. Nevertheless, avoid quiet areas after dark, and follow the advice of your guide.
Experiences to be Savored
Memorable experiences to savor in the Cape winelands extend beyond the flavors in the barrels to the culture that was born from their appreciation - delectable cuisine, dedicated festivals and the captivating history of South Africa's first wine pioneers.

Award-winning Cuisine
Mealtimes in the winelands have an almost religious quality about them. It is not simply about satisfying your hunger – it is an experience in itself, above and beyond perfunctory labels like 'lunch' or 'dinner'. Set aside some time to enjoy these gastronomic discoveries at your leisure – paired, of course, with a fine vintage.
Frequent Festivals
The pastoral charms of the winelands mean that the area plays host to an exciting event almost every weekend. From traditional wine festivals to herald new seasons or celebrate particular grapes, to Franschhoek's annual Bastille Day Festival where two proud wine cultures meet, check the calendar before planning your trip.
Blast from the Past
Wandering through Stellenbosch and Franschhoek often feels like finding yourself inside a time capsule. The architecture has been beautifully preserved, and buildings with historical status are protected as monuments. Gain insight into the lives of the early European colonists – the persecuted French Huguenots and the proud Dutch settlers.
Transportation

Your private, air-conditioned vehicle and personal African Sky guide come in real handy during tours of the Cape winelands. Sup at your leisure on South Africa's finest and discover the most arresting vineyards without worrying about how to get from one tasting to the next.
The vehicles we typically use during our tours in the Western Cape are a Toyota Fortuner (for couples or solo travelers) and a Hyundai H1(a spacious alternative for families and small groups). Occasionally, during periods of high demand, we employ the services of a reputable car rental agency.
All the vehicles that we make use of are maintained to a high standard and are licensed to carry passengers. Your comfort and safety during your travels are paramount to us.
Foods to try when visiting the Winelands

Cheese
Nothing complements a good glass of wine quite like a good cheese. This delectable culinary tradition has extended to the Boland as well, and some of South Africa's finest cheeses are produced in this region. Many wine farms offer pairings or platters.
Chocolate
If your taste buds lean more towards sweet rather than savory, chocolate pairings are increasingly popular. These confections are typically artisanal. Every August, Blaauwklippen Wine Estate hosts the Winelands Chocolate Festival.
Strawberries
Between October and December annually, strawberry picking is a popular enterprise in the winelands. The advent of summer means that these succulent scarlet fruits are at their best. Put on a hat, pile up your basket and feast from the source.
Olive Oil
South Africa's high quality olive oils have started making waves in the international circuit, often beating out heavyweights like Italy, Spain and Greece. The Boland's Mediterranean-like climate provides ideal conditions for groves to flourish.
Resources
Recommended Reading
South Africa's Winelands of the Cape: From Cape Town to the Orange River - Gerald Hoberman
Hello Winelands - Tovi Don

FAQ
Can I enjoy the Cape winelands if I am not a wine drinker?
Yes - the Cape winelands will also appeal to adventurous spirits who enjoy outdoor pursuits like hiking and mountain biking, or leisure seekers who simply wish to relish a good meal and unwind in tranquil surroundings. Depending on your interests, the history of the region is also rather captivating.
Can I choose which wine farms I would like to visit?
Yes, if you have a particular wine farm in mind. The wine farms visited on the day of your tour are typically determined following a discussion of preferences between you and your guide.
Should I make restaurant reservations?
Absolutely. Because the winelands are home to some of South Africa's finest restaurants, reservations are highly recommended. We would be happy to assist you in securing bookings.
Which town will I be staying in?
The guest houses, wine farms and hotels that we use for accommodation are typically either in Franschhoek or Stellenbosch, with a small handful on the edge of Paarl.
How far are the winelands from Cape Town?
Depending on the town or wine farm you are heading for, the winelands are between 40 minutes and an hour's drive from Cape Town.
Can children enjoy the winelands?
Yes. A few wine farms offer grape juice tastings so that children can also participate, while others indulge the little ones with chocolate tastings.
How many wine farms will I visit?
We usually limit the amount of wine farms for a day of tastings to three, to ensure that our guests do not feel rushed and are able to enjoy each farm's unique setting. However, we pride ourselves in our flexibility – should you be keen for more, simply discuss your preferences with your guide.
Are there wildlife encounters available nearby?
Yes - Spier Wine Farm rehabilitates birds of prey at 'Eagle Encounters', while the Cheetah Outreach in Paardevlei provides visitors with the opportunity to get up close and personal with this majestic endangered big cat.
Does South Africa have any unique cultivars?
Yes - the Cape blend 'Pinotage' is a unique crossing of Pinot Noir and Cinsaut.
Which wine farms are the best?
Though any answer would be largely subjective, farms like Kanonkop (Stellenbosch), Boekenhoutskloof (Franschhoek) and Vergelegen (Somerset West / Helderberg) have consistently established themselves as leading wineries.