Overview
This two-week adventure is ideal for those who wish to savor South Africa's highlights in the company of a private guide. The tour visits several of the country's most impressive destinations, including the Mpumalanga Highlands, Kruger National Pak, Cape Town, Winelands, Overberg, and Garden Route.

Safari Ref. Code
T12

Starting Date
Any Date

Starting Point
Johannesburg
Ending Point
Cape Town

Customizable
Yes

Type
Private Tour

Accommodation Level
4-Star & National Park Camps

Countries Visited

Destinations Visited
Pretoria
Mpumalanga Highlands
Kruger National Park
Cape Town
Winelands
Overberg
Garden Route

Detailed Private South African Tour Itinerary:
15 Day A World in One Country Tour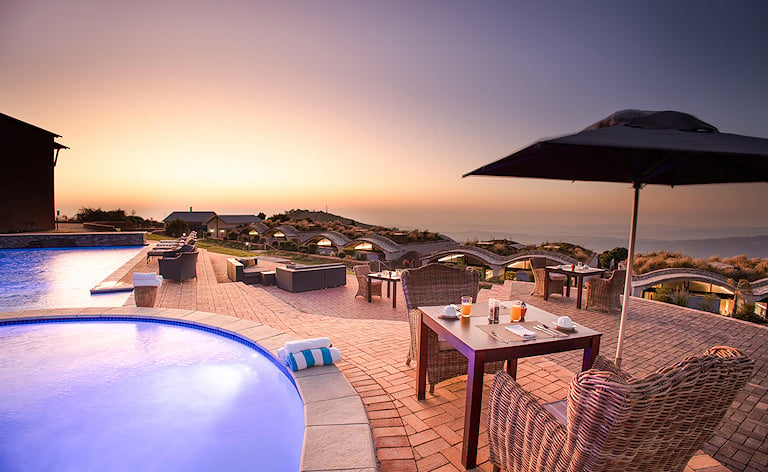 Arrival / Pretoria


Highlights
Arrival in South Africa
Union Buildings
Views of Pretoria
Arrival / Pretoria

Distance
65 km (40 mi)

Itinerary
9 am to 2 pm (Customizable)
Once you've arrived in Johannesburg and have cleared customs and immigration, you'll find a representative from African Sky welcoming you to South Africa. After completing a few formalities, your tour begins. From Johannesburg, a visit is made to the Union Buildings overlooking the city of Pretoria - South Africa's Capital. These buildings, built from light sandstone, were designed by the architect Sir Herbert Baker in the English monumental style. The facilities are the official seat of the South African government and also house the offices of the President of South Africa. From here, the tour travels to your overnight accommodation in the east of Pretoria, where the afternoon is spent at leisure.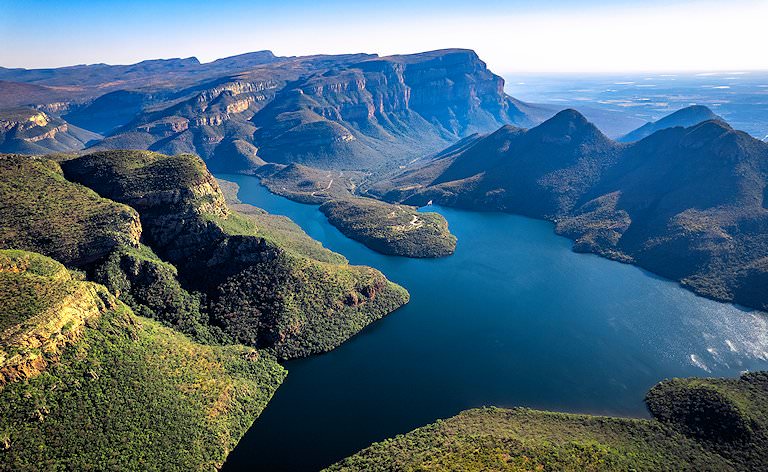 Pretoria / Mpumalanga Highlands


Meals:
Breakfast & Dinner
Highlights
Village of Dullstroom
Bird of Prey Centre
Mount Sheba Rain Forest
Pretoria / Mpumalanga Highlands

Distance
337 km (209 mi)

Itinerary
8 am to 4 pm (Customizable)
Your tour travels easterly through the coal-rich Highveld and the rolling hills of Mpumalanga to the village of Dullstroom. The area surrounding Dullstroom is windswept grassland, dominated by the 2,332m high 'die berg' - the mountain, the highest point between the Limpopo and Vaal rivers. Before reaching the town, a visit is made to the Dullstroom Bird Of Prey Rehabilitation Centre, established in 1997, to promote awareness about our raptor species and their growing plight as endangered animals in Southern Africa. Many species may be viewed at close quarters, and after a flying display, we'll move to the nearby Dullstroom for lunch. After leisurely exploring the village, your tour continues to your overnight destination at Mount Sheba. This secluded lodge is situated in an indigenous forest in the hills above the mining town of Pilgrims Rest. You can relax for the remainder of the day or take one or more short walks into the surrounding forest, home to some unique animals such as Samango Monkeys or Red Duiker.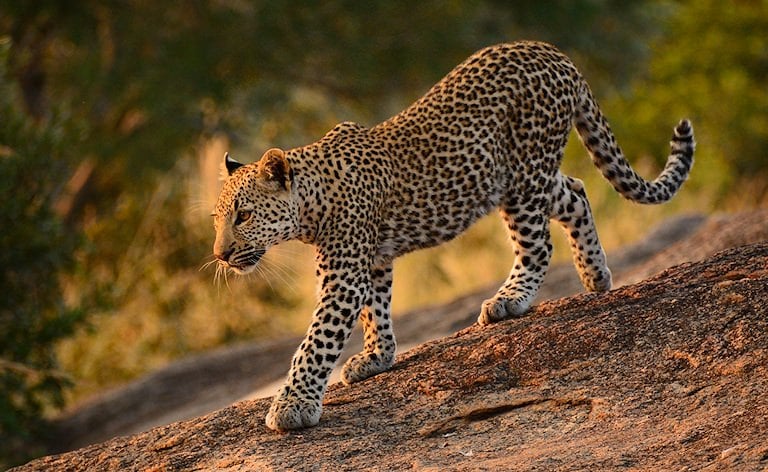 Mpumalanga Highlands / Kruger National Park


Meals:
Breakfast & Dinner
Highlights
Panoramic Route
Eastern Escarpment
First Game Drive
Mpumalanga Highlands / Kruger National Park

Distance
130 km (81 mi)

Itinerary
8 am to 1 pm and 3 pm to Sunset (Customizable)
The 'Panoramic Route' is the focus of your morning tour. Here visits are made to the 'Three Rondavels' overlooking the Blyderivierpoort Dam and 'Bourke's Luck', where the unique geological features of the potholes may be admired. 'Gods Window' is also visited, a cleft along the edge of the escarpment from where magnificent views over the Lowveld are possible. Later your tour descends the escarpment en route to your safari camp in the southern region of the internationally acclaimed Kruger National Park. After some lunch and relaxation, the afternoon is devoted to a first game drive in this magnificent wilderness area. In addition to the legendary 'Big 5,' the area is home to many other mammal, plant, and bird species.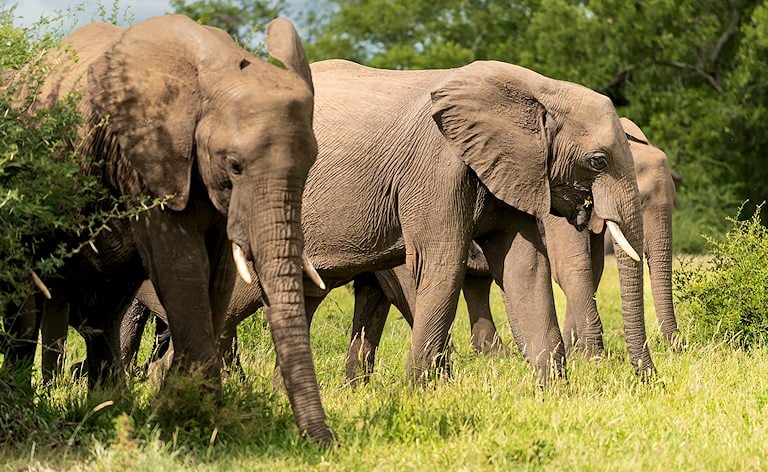 Mpumalanga Highlands / Kruger National Park


Meals:
Breakfast & Dinner
Highlights
Kruger Park Fauna and Flora
Untamed Wilderness
Encountering the Big Five
Kruger National Park

Distance
95 km (59 mi)

Itinerary
Sunrise to 10 am - 3 pm to Sunset (Customizable)
During your stay, the focus will be on interpretive game viewing, with your experienced African Sky Guide sharing their knowledge about the various mammal, plant, and bird species that inhabit this region of the Kruger National Park. The southern region of the Kruger National Park has long been regarded as the best part of the reserve for game viewing. The area supports an incredible diversity of wildlife, from animals as large as the African elephant to creatures as small as the Brant's Climbing Mouse. Notably, the area supports a large population of leopards and black and white rhinos, buffalo, and lions. Large herds of animals are often seen from the comfort of a viewing deck overlooking a river. The Rivers in the region also supports many hippo and crocodile and is a permanent water source, attracting high numbers of animals of every species.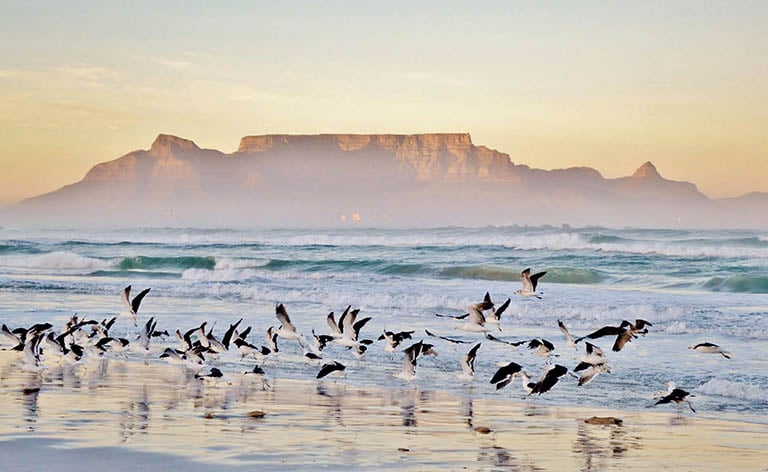 Kruger National Park / Cape Town
Highlights
Cape Town
Table Bay Sunset Cruise
Views of Table Mountain
Kruger National Park / Cape Town

Distance
96 km (59 mi)

Itinerary
Sunrise to 1 pm - 4 pm to Sunset (Customizable)

Flights
Mbombela (MQP) to Cape Town (CPT) - 2 hrs 45 min

Transfers
Cape Town International to Hotel ((
Today you'll enjoy your last game drive in Kruger. Later you'll be transferred to Mbombela Airport for a flight to Cape Town. On arrival, you'll be transferred to your overnight accommodation. After some relaxation, you'll enjoy a late afternoon champagne cruise on Table Bay. From the cruise, you'll witness a spectacular ocean sunset, enhanced by Table Mountain towering over Cape Town. The cruise also makes it possible to view Robben Island at close quarters. Nelson Mandela was imprisoned for part of his 27-year sentence in Robben Island. After the cruise, you'll be returned to your accommodation.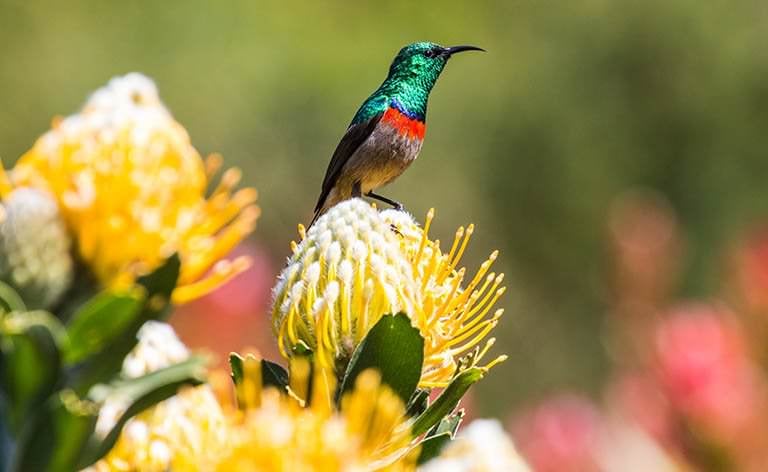 Cape Town
Highlights
Hout Bay Seal Cruise
Cape Point
Boulders Beach
Cape Town

Distance
145 km (90 mi)

Itinerary
8 am - 4 pm (Customizable)
We'll make our way to the harbor at Hout Bay, where you'll embark on a 40-minute excursion by boat to Duiker Island, located below Sentinel Mountain. On this rocky island and adjacent shores lie thousands of Cape Fur Seals, one of the largest colonies along the African coastline. These seals migrate along Africa's west coast from as far as Cape Cross in Namibia, some 1,400 km or 890 miles to the north. After returning to the harbor, we'll continue exploring the Cape Peninsula. Watch out for the bronze leopard as it keeps an ever-watchful eye over Hout Bay, a memorial to the many animals that once inhabited the region. Chacma Baboons will watch you closely as you visit the Cape of Good Hope Nature Reserve and go to the lighthouse, where panoramic ocean views may be enjoyed. The little African Penguins at Boulders Beach are world-famous and featured on Animal Planet in a regular documentary. They go about their daily affairs, blissfully unruffled by the many human eyes observing their every move. After skirting False Bay and passing Muizenberg, we'll return to Cape Town, arriving in the late afternoon.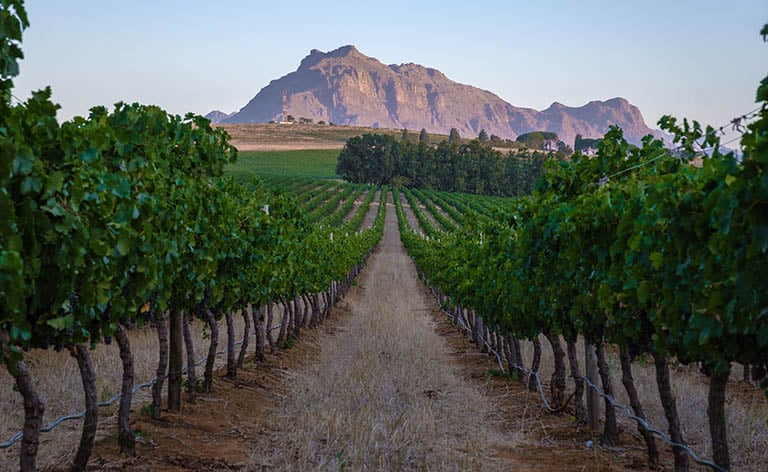 Cape Town
Highlights
Historical Boland Town
Stellenbosch Wine Route
Sampling South Africa's Finest
Cape Town

Distance
135 km (83 mi)

Itinerary
8 am - 4 pm (Customizable)
We devote the day to visiting nearby Stellenbosch and three wineries near town. It is the oldest town in South Africa after Cape Town and is also one of the most historically well-preserved. Water furrows along oak-lined streets complement the fine examples of elegant Cape Dutch, Victorian, and Georgian architecture, all part of this unique 'Town of Oaks.' The Stellenbosch wine route incorporates the wine farms surrounding this historic university town. The country's oldest wine route was founded in 1971 and is divided into five sub-routes. Skirting through the scenic beauty of the Hottentots-Holland Mountains, the route offers far more than just gastronomic gratification. More than 200 wine and grape producers fall within the wine route's classification perimeters, ensuring visitors stay hydrated on a tasting tour. From Lanzerac to Tokara, the flavors will entice even the most discerning connoisseur. During the late afternoon, your tour meanders its way to Cape Town.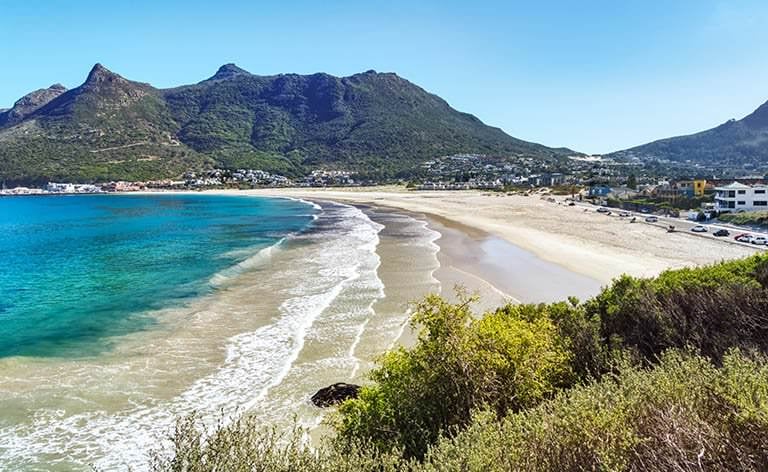 Cape Town
Highlights
Table Mountain Funicular
Kirstenbosch
District Six
Cape Town

Distance
62km (38 mi)

Itinerary
8 am - 4 pm (Customizable)
Today you'll visit a few of Cape Town's world-famous attractions. The looming Table Mountain was first summited by António de Saldanha in 1503 when he named it 'Taboa do Cabo' or 'Table of the Cape.' Send a postcard from the upper cable station post office, take a mountaintop walk along one of the established walkways, or enjoy the fantastic panoramic views across the Cape Peninsula. During the cooler part of the day, enjoy a stroll through Kirstenbosch Botanical Gardens under Skeleton Gorge. These gardens attempt to display the region's indigenous flora comprehensively and include an impressive Baobab Tree in the new greenhouse. We'll also visit District Six, named after the sixth municipal district of Cape Town, which was established in 1867 and was originally a mixed community of formerly enslaved people, merchants, artisans, laborers, and immigrants, and was a vibrant center with close links to the city and port.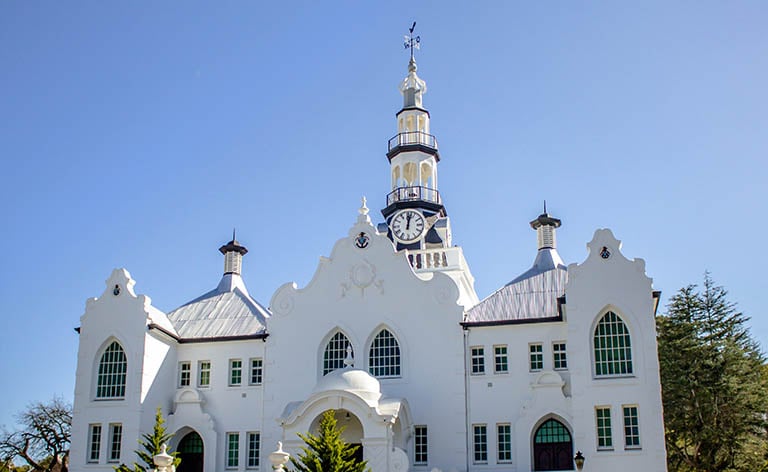 Cape Town / Overberg


Meals:
Breakfast & Dinner
Highlights
Scenic Coastal Drive
Southern Tip of Africa
Swellendam
Cape Town / Overberg

Distance
284 km (176 mi)

Itinerary
8 am - 4 pm (Customizable)
Departing Cape Town, your tour heads out in an easterly direction. We'll bypass the settlements of Rooi Els and Betty's Bay, with the imposing Hottentots-Holland Mountains to your left, following what many have described as the most scenic coastal route in South Africa. From June to November, the Southern Right Whale frequents the waters along South Africa's southern coastline. Several stops are made at vantage points to enjoy the spectacular scenery and observe these magnificent mammals as they frolic close to shore. Before passing Arabella Estate, a stop is also made at the Penguin Nature Reserve at Betty's Bay. Hermanus has since August 1992 had the world's only whale crier, who sounds his kelp horn to announce when whales have been sighted. Some time is spent using the walkways running alongside the coast, from where the whales can be seen, sometimes at very close quarters. From Hermanus, we travel to the overnight destination of Swellendam where a visit is made to the Drostdy Museum before retiring to the overnight accommodation.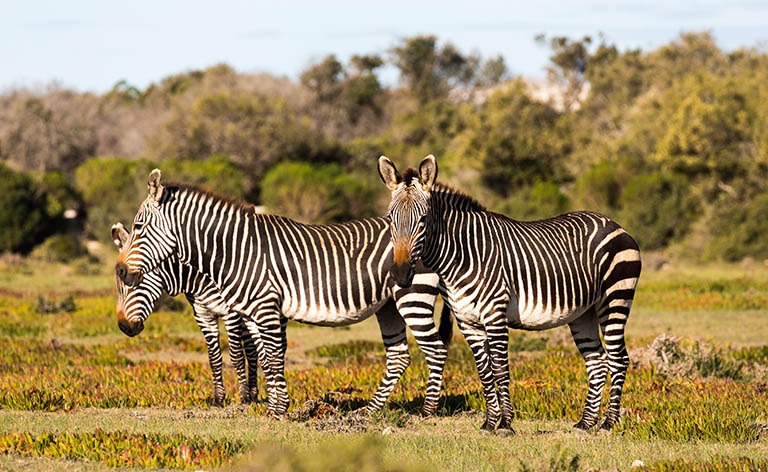 Overberg


Meals:
Breakfast & Dinner
Highlights
De Hoop Nature Reserve
Viewing Rare Bontebok
Renosterveld
Overberg

Distance
171 km (106 mi)

Itinerary
8 am - 4 pm (Customizable)
After breakfast, we visit the De Hoop nature reserve, one of the most impressive conservation areas in the southern part of South Africa. De Hoop is a 34,000-hectare World Heritage Site, with a protected marine reserve stretching three miles to sea. During the morning, your guide conducts a game drive in search of the reserve's myriad wildlife, like eland, baboons, and ostriches, as well as rare species like the Cape mountain zebra and bontebok. Some time is allowed for lunch and relaxation before exploring the fine beaches and indigenous vegetation on a short hike. The tour makes its way back to Swellendam during the late afternoon.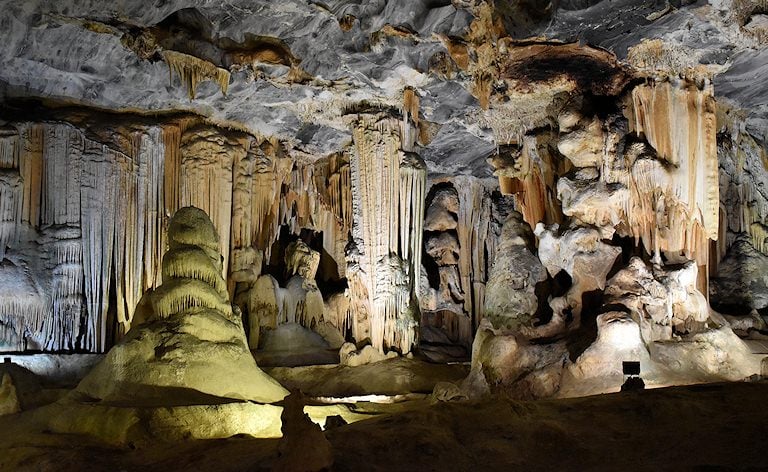 Overberg / Garden Route

Overnight:
Mes Amis Beach Guest House

Meals:
Breakfast & Dinner
Highlights
Mosselbay
Diaz Museum
Wilderness
Overberg / Garden Route

Distance
171 km (147 mi)

Itinerary
8 am - 4 pm (Customizable)
After breakfast, the tour travels to the coastal city of Mossel Bay. Here on these shores, the Portuguese explorer Bartholomew Diaz set foot in 1488, and we dedicate some time to visiting the museum which bears his name. In the museum's gardens are the Milkwood Tree and fountain, which served as a post office and watering hole to seafarers in centuries past. At the museum, we pay a visit to the life-sized replica ship donated to the South African government by the Portuguese before traveling to the overnight destination in the coastal town of Wilderness. Wilderness is nestled between a long stretch of sandy beach and forested hills with inland waterways and lagoons dotting the landscape - magnificent natural surroundings.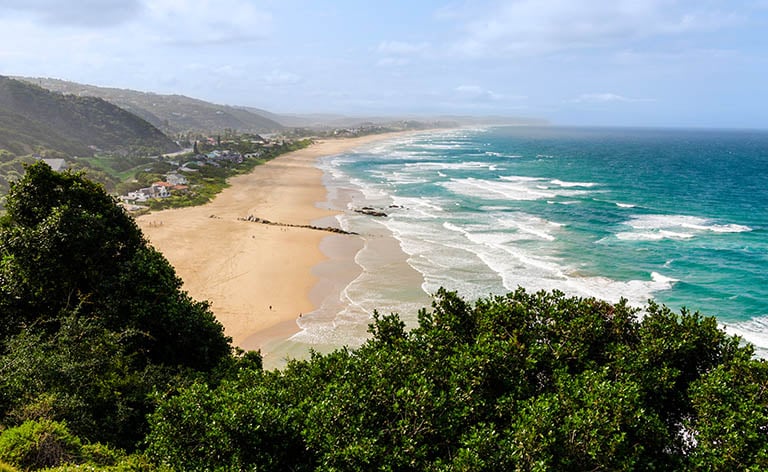 Garden Route

Overnight:
Mes Amis Beach Guest House

Meals:
Breakfast & Dinner
Highlights
Plettenberg Bay
Whale or Dolphin Watching
Tenikwa Wildlife Centre
Garden Route

Distance
206 km (128 mi)

Itinerary
8 am - 4 pm (Customizable)
You'll enjoy the ocean Premium Cruise this morning, departing from Plettenberg Bay. The cruise makes it possible to get close to some of the largest creatures on the planet. The main focus is finding whales, then dolphins, and if time permits, a visit to the seal colony. Later in the day, we'll visit the Tenikwa Wildlife Centre, where you'll participate in their Cheetah Walk activity. The first part of the program is dedicated to exploring the center and meeting the indigenous cats of southern Africa. You'll learn exciting facts about these species and what is contributing to their decline in the wild. After that, you'll join the cheetahs for a walk through Cape Floral Fynbos and the wooded Tsitsikamma indigenous forest. The walk forms part of their daily enrichment program, and only a few guests each day are privileged to join the cheetahs during this particular time. In the late afternoon, we'll return to our overnight accommodation.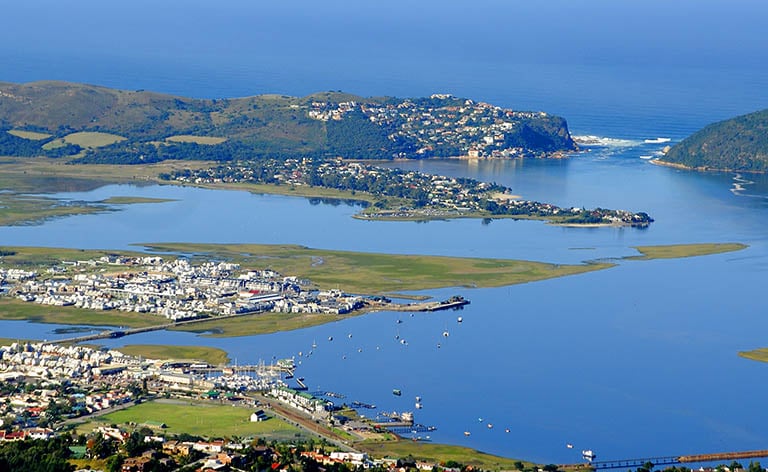 Garden Route

Overnight:
Mes Amis Beach Guest House

Meals:
Breakfast & Dinner
Highlights
Knysna Lagoon
Featherbed Nature Reserve
Knysna Heads
Garden Route

Distance
115 km (71 mi)

Itinerary
8 am - 4 pm (Customizable)
Today we cross the Knysna Lagoon by ferry to the Featherbed Nature Reserve, a unique 150-hectare (370-acre) private nature reserve encompassing the entire western head. From the reserve, you'll experience spectacular views across the lagoon and ocean and the treacherous passage between the two heads, which claimed many a ship in Knysna's days as a timber exporter. Featherbed is one of South Africa's heritage sites. It is home to two of the Garden Route's icons, the colorful Knysna Turaco and the tiny Blue Duiker, one of Africa's smallest antelope species. During the afternoon, your guide will accompany you to a few of the most prominent attractions in and around Knysna, notably Leisure Isle and the Eastern Head.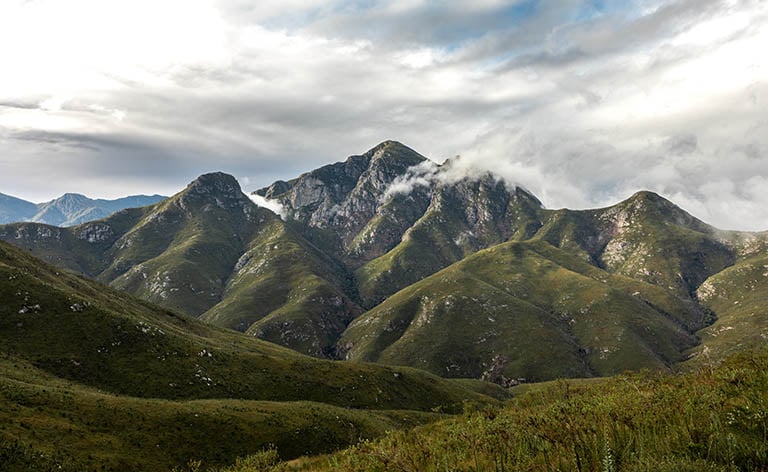 Departure


Highlights
Map of Africa
Indigenous Forest
Departure

Distance
39 km (24 mi)

Itinerary
8 am - 12 pm (Customizable)
En route to the airport in George, your guide will quickly stop at the Map of Africa, a natural feature carved into the forested countryside by rivers traversing the area. After admiring the views, we go to the airport via the old George Knysna, which traverses the indigenous forest.
Included
Accommodation:
1 Night Menlyn Maine
1 Night Mount Sheba
3 Nights Pretoriuskop
4 Nights Winchester Boutique Hotel
2 Nights Gaikou Lodge
3 Nights Madison Manor Boutique Hotel
1 Night Arniston Hotel
3 Nights Cape Cadogan
Guide:
Private African Sky Guide: From Day 1-15
Vehicles:
Private Air Conditioned Vehicle: from Day 1-15
Meals:
All meals Specified in the Itinerary
Activities:
Dullstroom Bird of Prey & Rehabilitation Center
Panorama Route (includes God's Window & Three Rondavels)
Pilgrims Rest
Shangana Cultural Village
Guided game drives in an air-conditioned vehicle (at your leisure)
1 Night Drive (in an open 4x4 vehicle)
Matsamo Swazi Village
Cultural experience at Shakaland
Cango Caves
Ostrich Farm
Featherbed Nature Reserve
Diaz Museum
Drostdy Museum
Table Mountain Cableway round trip
Kirstenbosch Botanical Gardens
Vergelegen and several wine estates (includes wine tasting)
Robben Island (includes round trip ferry ride)
Additional:
Tourism levy
All applicable taxes
All park fees where applicable
Excluded
Excluded:
International airfare (to and from South Africa)
Personal and medical insurance
Activities not specifically stated in the itinerary
Drinks
Gratuities
Meals not specifically stated in the itinerary
15 Day A World in One Country Tour

Enquire