Overview
The lodge provides guests with an exclusive and intimate experience with nine luxurious guest rooms and villas. The lodge's seclusion and the surrounding area's pristine natural beauty gives guests a tranquil place to relax and rejuvenate.
Price Per Person Sharing From:
From: POA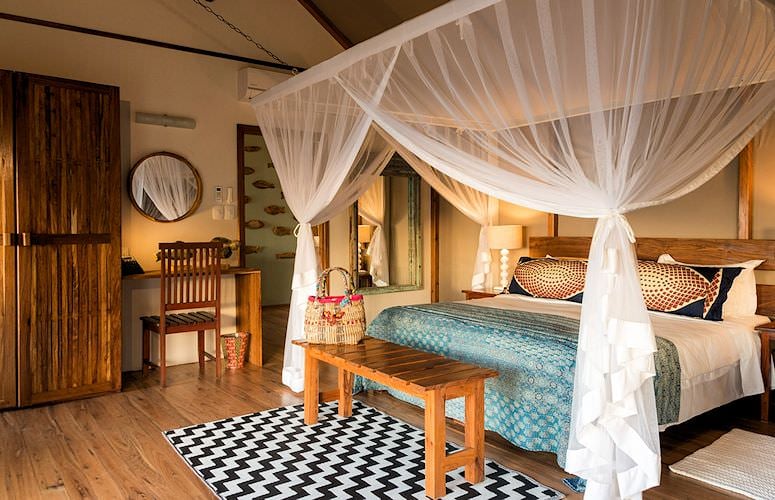 Highlights & What to Expect
Machangulo Beach Lodge provides guests with the ideal opportunity to soak up the sun and relax in a serene and tranquil setting with its more than 5km of undeveloped white sand beaches
A wide variety of marine life, including whale sharks, dolphins, and turtles, can be seen at the lodge's access to some of the best diving and snorkelling locations in Mozambique.
Access to nearby islands like Portuguese Island and Inhaca Island, where guests can take a day trip and enjoy their beauty.
The lodge is located close to the Ponta do Ouro Partial Marine Reserve and the Maputo Special Reserve, where guests can go on game drives to see a variety of wildlife.
The lodge has a fully-stocked water-sports facility where guests can engage in a variety of activities like windsurfing, kayaking, and stand-up paddle-boarding.
Donec at eros lobortis, maximus quam at, faucibus justo. Pellentesque habitant morbi tristique senectus et netus et malesuada fames ac turpis egestas.

Location & Setting
The lodge is situated on the pristine Machangulo Peninsula and is surrounded by the lush Maputo Special Reserve vegetation and the clear waters of the Indian Ocean. Built with locally quarried stone, thatch, and wood, Machangulo Beach Lodge blends in perfectly with its surroundings. The setting and surroundings of Machangulo are the ideal backdrop for a relaxing vacation. The lodge features artistic Mozambican touches and influences in its decor and cuisine.

Rooms
The nine rooms are exquisitely decorated in a fusion of modern and traditional African styles. The rooms are luxurious, offering either ocean or forest views. Ocean View Rooms have a private deck or balcony and stunning views of the Indian Ocean. Forest View Rooms have a private courtyard or garden. Rooms are equipped with air-conditioning, ceiling fans, and en-suite bathrooms. High-quality bedding, bathrobes, and toiletries are also included.

Facilities
Machangulo has a stunning infinity pool. The lodge-guided tours and game drives a spa fully stocked with various therapies and treatments to refresh and relax body and mind. There is a well-stocked bar and a restaurant that serves dishes prepared from fresh local produce. The lodge's outdoor lounge area is ideal for resting with a drink while admiring the breathtaking views of the Indian Ocean.
Amenities
Shuttle

Bar

Spa

Wifi

Activities
Sunset Cruises

Fishing

Scuba Diving

Snorkeling

Game Drives

Bird Watching

Water Safari

Stargazing

Picnics

Culture Tours