By Lisa de Klerk
01-08-2018
Clouds of spray can be seen from the aeroplane as you touchdown near what the local people refer to as 'the smoke that thunders', offering the first glimpse of the magnitude and splendour of what we today call the Victoria Falls.
They are the largest falls when taking into account both width and height, creating an almost magical veil along the entire breadth of the Zambezi River as its waters plummet over 80 meters into the First Gorge in an epic display unmatched anywhere else on the continent.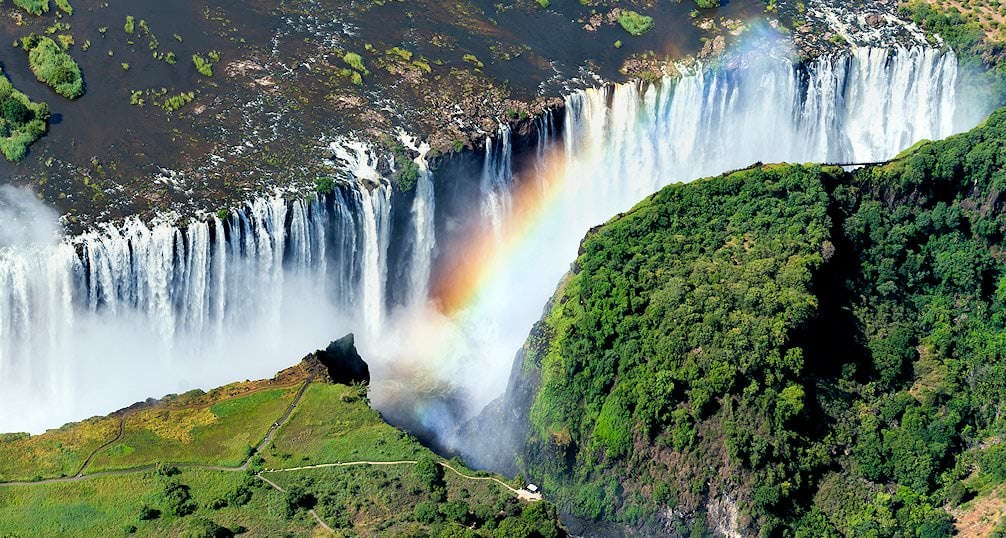 Victoria Falls, the largest waterfall on the planet.
When David Livingstone, the renowned 19th century explorer, first discovered the falls on behalf of the western world in 1855, he named them after the British Monarch at the time, Queen Victoria– no doubt as a tribute to their magnificence. Over 400 000 international visitors come here annually, much like Livingstone did over 150 years ago, to experience the amazement he likely did, and feel the awe that comes with exploring a place that can be regarded as a true wonder of our natural world– as much today as in Livingstone's time.
Unlike during Livingstone's time, however, there is now a vibrant array of activities and luxurious lodges for those eager to walk in his footsteps.
Those looking for a rush of adrenaline or an adventure certainly have a number of activity options worth considering. Among them are white-water rafting trips just downstream from the falls, paragliding along the edge of the falls, bungee jumping from the Victoria Falls bridge connecting Zimbabwe and Zambia, and relaxing in the famous "Devil's Pool", a swimming pool sized pocket of water on the edge of the falls. For those looking for a more relaxed experience, there are beautiful sunset cruises all along the Zambezi River upstream of the falls, cultural tours of local villages and supervised walks with lion cubs at sanctuaries in the area.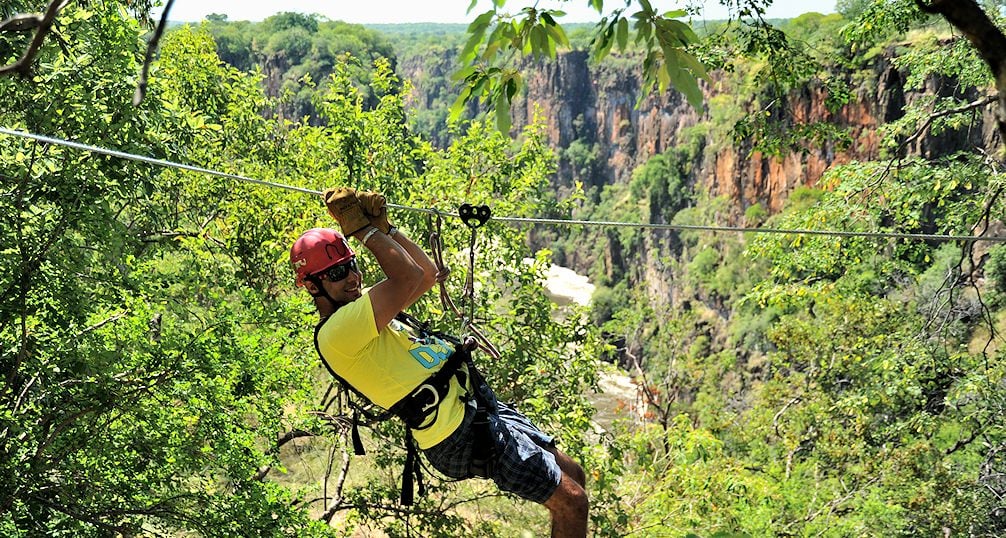 A guest of the Victoria Falls Hotel on a Canopy Tour.
One experience recommended to any visitor is an elephant-back safari. Elephant-back safaris have become a favourite activity among tourists and involve a guided safari of the wilderness areas around the Victoria falls, conducted from the back of the largest land mammal on Earth. Each elephant carries a rider and one visitor, so there is little to be frightened of, yet enough to satisfy both travelers looking for an adventurous or relaxed way to spend the day.
With amazing views of the natural world and experiences you are likely to share with friends and family for years, a camera is a necessity here, for the social media enthusiast, family scrapbooker or casual photographer alike. Feel like an explorer, an adventurer, a true traveler.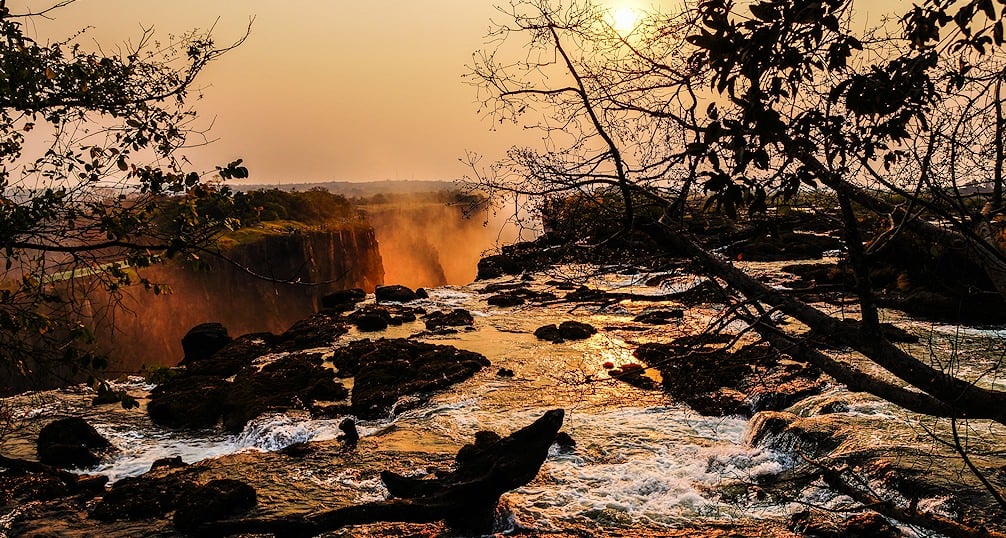 Many different views and angles of the falls can be seen from Zambia and Zimbabwe.