Overview
Mana Pools National Park is considered to be one of the most exciting places to visit on an African safari. Located in the northern parts of Zimbabwe, the national park consists of 219 600 ha of pure, untouched wilderness. It was declared as a UNESCO World Heritage Site in 1984. Since then, the area has also become known for the important bird life and endangered species that make this national park their home during the dry winter months.

The park is closed during the rainy season from late November until April. From May, animals come from far and wide to drink from the water of the Zambezi, which gets trapped in four pools that form on the flood banks. These four pools are where Mana Pools got its name from. Mana means 'four' in Shona.

Visitors are treated to close encounters with some of Africa's best known mammals like elephants and wild dogs, and also get to experience the breathtaking beauty of the Zambezi River – all from the comfort of a private safari lodge on the banks of the river.
Reasons to Visit
Genuinely Wild
Mana Pools is completely untouched by the hand of man. There are a couple of lodges and camping sites next to the river, but campers will more likely run into a wild animal than a neighboring camper. Mana Pools remains one of the few parks in Africa where visitors are welcome to wander into the bush unaccompanied. Keep in mind that there are wild animals around, however, and it is best to participate in a guided experience.
Safari Activities
Guests can view the game in the park by exploring on foot in the company of a lodge ranger, renting a canoe from the park's main office, or participating in open-air 4x4 game drives in the morning and in the late afternoon or early evening.
Birder's Paradise
During the months when there is still a lot of water on the escarpment, bird watchers will be treated to sightings of secretary birds, Goliath herons, Egyptian- and Spur-winged geese, storks and bee-eaters. Fishing is also permitted and the flora in the park will intrigue all botany lovers.
Useful Info
Getting There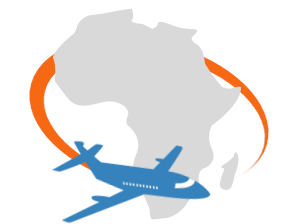 By Air
Mana Pools National Park is roughly 280km from Harare and is typically accessed via charter flight from either Victoria Falls or Harare airport. From Harare, the charter flight is around 1 hour and 30 minutes, while the flight from Victoria Falls is 2 hours and 30 minutes. Overland from Harare, the drive is roughly 5 hours, so flights are recommended to maximize time spent on safari rather than time spent in transit.
Weather & Best Time To Visit
The park is closed during the rainy season as the drenched floodplains make it virtually impossible for vehicles to pass through. When the water starts to dry up in April, the park turns into a green, lush environment and stays green deep into the winter. In the dry months (May to September) the animals become more visible as the bush becomes dry. The best time of the year to spot animals is between September and the beginning of November, though the summer becomes very hot with temperatures in the high 30s.     
Wildlife
Mana Pools becomes home to thousands of different species during the dry winter months. From big mammals including elephants, hippopotamuses, Cape buffaloes and a wide variety of antelope species, to predators such as lions, cheetahs, leopards and Cape wild dogs. The river also teems with crocodiles and fish species such as tilapia and tiger fish. It's a bird viewer's paradise with colorful species such as Goliath herons and bee-eaters. All visitors are advised to be on the lookout for wild animals, even at the camp sites. Remember that all wild animals can be dangerous.
Vegetation & Terrain
Mana Pools consists largely of flood plains, with chief vegetation consisting of mahogany forests, wild fig, ebony trees and even the towering baobab.
Activities
 Standard safari activities are available in Mana Pools National Park, like guided game drives conducted by lodge rangers, immersive walking excursions and birdwatching. Uniquely, guests are also able to partake in canoeing adventures and fishing on the Zambezi flood plains.
Experiences to be Savored
Mana Pools National Park offers distinct experiences to be relished, many of them largely unique to the park itself. These are sights and adventures that are considered iconic in relation to this stunning wilderness area.

Canoe Adventures
You're in a small canoe on the vast Zambezi River. A couple of meters from you a hippopotamus's face juts out a few inches above the water, watching you intently. An ear twitches and gone is the beast. Beneath you, there are tiger fish swimming about looking for prey, staying out of the way of the ancient, thick-skinned crocodile. There is not one moment without excitement on the Zambezi River.
Armchair game viewing
From the comfort of your 4x4 you can travel the gravel roads of the huge park. View a pack of lions as they laze under a shady tree after a warm summer's day in Mana Pools. Scattered around one of the pools there are herds of elephants and antelope, and predators that are full enough from the last catch. The view of these gatherings of large game is sure to leave you in awe.
Balancing Act
One of the unique sights synonymous with Mana Pools are elephants standing up on their hind legs in order to reach the seedpods of towering Ana trees. It is quite an unforgettable sight to see these giants balancing and stretching ever-so-carefully to access those sought-after treats. .
FAQ
It is safe to walk around?
While you are free to explore in Mana Pools, it is far better to do so in the company of an armed ranger. This part of the world is truly wild.
Is there more than one park in the area?
Yes, Zambia's Lower Zambezi National Park is right across the Zambezi River. It is known as Mana Pools National Park's 'sister park'.
How much of the Zambezi River forms part of the park?
The park is endowed with 2,500 square kilometers of river frontage.
Can you fish in the river?
Yes, fishing is very popular in the Lower Zambezi.
Do I need to take precautions against malaria?
Malaria is prevalent in Mana Pools National Park. Be sure to discuss anti-malarial prophylactics with your personal physician before your travels.
Is it safe to canoe on the river?
Yes - simply heed the advice of your guide at all times, and avoid paddling too close to wildlife where possible.
Is it safe to swim?
Due to presence of hippos and crocodiles, the rivers are not safe for swimming, but the lodges do have swimming pools available.